On-farm diesel vehicles exemption from road user charges can now use much simpler system to comply says Fed Farmers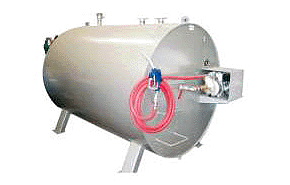 Content supplied by Federated Farmers
Federated Farmers advocacy has secured an exemption from Road User Charges (RUC) for light diesel vehicles of less than 3,500 kg,which are used almost exclusively off-road.
This will benefit the primary industries and potentially groups from tourism to the Defence Force.
"While ending the exemption may seem like a small change, it potentially had big implications," says Ian Mackenzie, Federated Farmers Transport spokesperson.
"If Federated Farmers had failed, the only realistic solution would have seen farmers having to buy RUC for their vehicles at the full amount for on and off-road use.  They would have then had to go through a complex and cumbersome refund process for the off-road portion."
"That would have cost both farmers and taxpayers time and money; imagine the staff needed to untangle the red-tape involving thousands of such claims."
"This simple and more elegant exemption comes into force on 6 June 2013. It actually replaces the existing exemption for light diesel vehicles when used for agricultural purposes, which was due to lapse on 30 June."
"It simplifies things not only for farmers but broadens it to others who operate light diesel vehicles almost exclusively off-road. That includes the Defence Force, forestry operators, universities and research centres right through to Search and Rescue and tourism."
"An exemption granted under section 40 of the RUC Act will remain valid for as long as the 'nominated person' retains ownership of the vehicle and they comply with the conditions of the exemption."
"It means the vehicle must remain registered and be driven almost exclusively off-road, to be assessed by the NZ Transport Agency (NZTA)."
"Exempted vehicles may only be driven on public roads within 10km of the nearest boundary of the property where it is usually kept. To prevent abuse, it must also display an exemption sticker on the windscreen at all times."
"The NZTA will soon be contacting existing exemption holders but more information will soon become available from them. Federated Farmers thanks the Government for listening and believes this outcome will benefit many off-road users of light diesel vehicles," Mr Mackenzie concluded.
To view the regulations please click here.