The Weekly Livestock Report: Lamb and venison schedules lift but beef upturn slow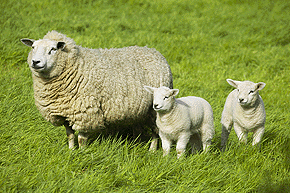 LAMB
More upward movements in lamb schedules and reports of good clearances of stocks well ahead of last year, shows some optimism is returning to the market.
A shortage of quality stock at the saleyards saw in lamb ewes average $112 at Temuka with top sheep reaching $162 a head.
A survey held at  Fieldays showed the affects of the drought was the biggest challenge facing respondents this year, and sheep and beef farmers will be looking at how resilient their systems are to weather variability.
Doug Avery, NZ communicator of the year, showed how he has adapted his system to farm profitably in very dry conditions in Marlborough and make sheep profitable again even in a difficult selling market.
A Dunedin agricultural consultant, Dr Peter Fennessy praises the sheep industries 2.5% annual on farm gains over the last 25 years shared  by genetics and management, and is optimistic another 40% is possible over the next 15. More improved on farm performance combined with marketing and procurement changes should see this sector back to sustainability in the future.
The Meat Industry Excellence group report good progress on the first stage of negotiating reforms but have conceded that goals of an 80% farmer controlled entity may be unrealistic. They plan to keep the pressure on meat companies for urgent reform and await news on the discussions they have been having.
DAIRY
Many areas have had widespread rains, that are to be followed by a very cold snap with snow, which will test the winter systems and the muddy pastures that result, will see feed utilization rates plummet and intakes fall, unless farmers adapt to the conditions.
In northern regions vets are reporting intestinal worm challenges in stock after the drought, and nitrate poisoning on newly sown pastures.
Dairy advisors warn that many farms are still not achieving BCS targets and remind managers that $60 worth of PKE can raise the condition score by 1. The minister has listened to concerns on import standards for this product and has asked officials to make sure NZ's biosecurity is not at risk.
The Ministry of Primary Industries Situation and Outlook report again highlights concerns of dairy debt which is reputed to now total $30 billion and held mostly by a small percentage of operators. Dairy NZ reports even with a $7 payout, profits will be small as cost increases have seen farm working expenses rise to $4.70-$4.80/kg ms, interest and rent at $1.40, leaving the balance for drawings, tax and capital.
WOOL
The small North Island sale saw high clearances and both crossbred indicator values reached yearly highs, with an easing currency and supply shortages driving demand.The wet weather in the south has delayed shearing and will disrupt product flows onto the market helping maintain demand.
The new Wools of NZ group have announced Ross Townshend as their new CEO as they strive to return this products fortunes to more sustainable levels for the shareholders that invested $6 million for a new vision.
BEEF
The falling currency is compensating for the weak US beef prices and keeping NZ bull and manufacturing schedules relatively stable.
Prime beef schedules are quietly firming as slaughter volumes ease and procurement pressure influences the market and local trade prices lifted in response to dwindling supplies. Good grass growth in the north has reinvigorated cattle prices at the saleyards but this weeks winter wet weather may slow this demand.
DEER
A good omen for the newly appointed CEO Dan Coup of Deer Industry NZ, with the venison schedule at last moving upward from its summer lows.
The falling currency has helped but also with the chilled game season start now only about a month away, regular lifts will be needed to ensure this early season production remains profitable.
The Passion 2 Profit project aims to improve profitability of all parts of the sector so deer farmers can compete strongly for land use options by generating more profit to attract new investment and new farmers to drive this change.
Destination changes have occurred for NZ velvet with now 68% of NZ exports going to China and Hong Kong, and while some of this volume will still end up in the traditional Korean market, producers are pleased more market options helps drive the market for this unique product.