Bruce Wills objects to the gleeful way some NZers delight in smearing Fonterra and losing all perspective on the tainting issue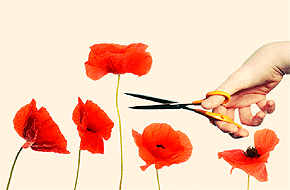 By Bruce Wills*

Over recent weeks I have wondered why some anti-heroes are lionised, yet the reward for others who blow the whistle is a right kicking.
Look at former U.S. soldier Bradley Manning, Julian 'WikiLeaks' Assange and the runaway United States operative, Edward Snowden.
While personally I disagree with what they did, of the three, it is Bradley Manning who's shown the most courage.
While Assange and Snowden cut and ran, Manning stayed to face the music ironically becoming the least lionised.
In complete contrast the Fonterra recall whipped up a brutal media storm.
I, for one, do not think Fonterra has acquitted itself with total glory, hence the number of inquiries now underway with one report on the way.
Yet no one can deny it blew the whistle.
This is not a one off because Fonterra blew the corporate whistle in China several years ago.
Of all the New Zealand reporting I have read, 3News' Jono Hutchison, who was actually in China, penned the most telling words on their reaction:
"But the final tone of this story is that here in Beijing, most of the Chinese people I have spoken to have been impressed by the way this has been handled," he wrote. "In a country where pollution is inexorable and food contamination can mean multiple deaths, Fonterra's announcement that it had found botulism-causing bacteria, even though no illness had been reported, was seen as honest. That our government also appears to be taking a serious interest has been well noted too."
Now imagine you are an executive in a middling sized food manufacturer somewhere in New Zealand and a technician finds a potential problem.
Do you do the right thing and initiate a recall, risking a ton of Fonterra-like media bricks to fall upon your head?
Or, do you shrug your shoulders, reply, 'she'll be right' and take a punt.
This, to Federated Farmers, is the biggest risk from the media overreaction to Fonterra's recall. 
Given the recall was initiated by Fonterra and has been seemingly successful on a global scale, Radio NZ was more correct to describe it as a 'scare'.
In contrast, television and some of the more excitable commentators used the word, scandal.
Memories seem to be short about what a food scandal truly is. 
Earlier this year, in Europe, was the 'equine beef' scandal.
It showed Kiwi farmers that European traceability systems had broken down because if horsemeat was being sold as beef, goodness knows what else was as well.
It was fraud but no one, as of yet, was physically harmed by it.
Not so in 2011, also in Europe. Then, E coli in organic German bean sprouts killed 31 people and made thousands more ill.
This scandal saw official German misinformation which cost Spanish agriculture hundreds of millions of dollars. It took several weeks but the outbreak was isolated to an organic German producer. A Google search will throw up many more food contamination scandals where companies deliberately risk human health.
Is this Fonterra?  I seriously doubt it but that is why we have the inquiries underway.
Some countries have moved to ban Fonterra products but my hope is that Russia will eventually follow what it did in 2011 with Europe's killer vegetables.
Then, it understandably slapped a complete ban on all European vegetables but lifted it just two months later despite the death and sickness toll. Russian authorities trusted science and European Union assurances and they were right to do so.
Given no whey products were supplied to Russia, any risk, already incredibly low, is non-existent.
That's why we want Russia to trust science and to trust New Zealand official assurances.
Likewise with Sri Lankan tests finding traces of DCD and testing underway in Bangladesh. I understand DCD nitrification inhibitors are not toxic and were only used on a small percentage of New Zealand farms. In any event, the very last of it was applied in the spring of 2012 before it was voluntarily withdrawn.
Given the amount of surplus milk for global export is wafer thin, the price of milk has not been affected. Two weeks after the recall was announced, US analyst Robin Schmahl commented, "It certainly has caused concern for the world dairy industry and Fonterra in particular with inquiries being conducted; however, it was virtually a non-issue in the milk futures market".
The most recent GlobalDairyTrade auction posted positive gains and Fonterra has revised this season's forecast upwards.
Isn't the real scandal here the gleeful way some New Zealanders delight in knocking down tall poppies?
There will be things Fonterra didn't get right but that shouldn't cloud the fact it initiated the recall.
If we cannot grasp a sense of perspective, how can we expect others, following a shrill local reaction, to get one either?
-------------------------------------------------------------
Bruce Wills is the President of Federated Farmers. You can contact him here »