The Weekly Dairy Report: Good milk flows, profits, and prospects in the dairy sector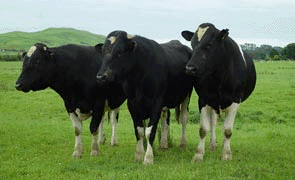 DAIRY
Spring conditions are settling and grass growth is building to maximum rates and managers skills will be tested to ensure quality pastures are maintained and milk flows build to a suggested record rate.
Summer crop planning and silage making has started as farms look to replenish feed reserves severely depleted by the drought last year and climate change protagonists remind us there could be more of the same in the future.
With mating imminent, management of back up bulls needs to be in place with animals socialized early to prevent fighting, vet checked and condition scores in the fit range to ensure successful joining outcomes.
At recent bull sales, ezicalve animals were sought after by buyers as this genetic development helps productivity in both the dairy and beef sector.
An exciting development was seen with the release of dung beetles on an organic dairy farm in Southland as managers look to get plants utilizing paddock excrement more efficiently, and  preventing it from leaching into the aquifers.
Promoters are excited by this project which has the potential to transform NZ's pastoral-based agricultural system, creating more production at a lower environmental cost.
Canterbury farmers are flat out rationalizing their water capacity as they wait on parts and repairs to heavily damaged irrigation infrastructure, in a race against soils soon to dry as spring winds and low rainfall  reduce pasture production.
The financial results of dairy companies for the past year all make good reading, lead by specialist food ingredient processor Tatua who delivered $7.40/kg ms to it's shareholders after retaining a massive $1.17.
Fonterra lead next at $6.16 including a 32c dividend and was followed with Westland at $6.04, and Synlait at $5.89, net of retentions.
But where the real story excites is in next years predictions, which all sit in the $8+ range, with Fonterra suggesting it's 2013/14 payout could be a record for the company at $8.30.
In the cyclical world of agricultural commodities the dairy sector must use this upturn wisely and reduce the debt mountain to ensure a long and sustainable future  for all its participants.
The market has followed these optimistic predictions for next year with another positive auction where all milk commodities rose again by 2.4%, and even some analysts suggesting there is room for them to go even higher!
While volumes were reduced from the previous offering, demand is strong at these levels, and with heavy new seasons milk flows from the excellent start to spring, processors will be keen to lock in as much product as possible while the going is good.
-------------------------------------------------------------------------------------------------------------------------------------------
Farms For Sale: the most up-to-date and comprehensive listing of working farms in New Zealand, here »
-------------------------------------------------------------------------------------------------------------------------------------------
Things aren't quite as good in Australia on the dairy scene with a MyFarm syndicate operation in Western Australia in recievership, and another in that country finding things very tough going.
Andrew Watters stated that there are no more Australian ventures planned, as it seems the system that is involved with 40 farms in NZ has not worked as well across the Tasman.