Opinion: Shannon pelt plant closure shows need for water storage, says Fed Farmers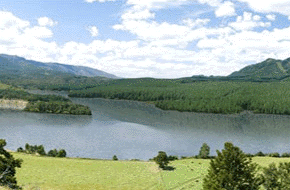 Content supplied by Federated Farmers
Federated Farmers Manawatu-Rangitikei believes the closure of Silver Fern Farms' former fellmongery plant in Shannon, shows not only the need for water storage projects like Hawke's Bay Ruataniwha, but the need for a viable meat industry.
"There is no doubt the closure of the Shannon fellmongery plant reflects the fall in both sheep and lamb numbers over a number of years," says Andrew Hoggard, Federated Farmers Manawatu-Rangitikei provincial president."
"In our region, the total number of sheep has fallen by over 1.1 million sheep between 2007 and 2012.  In the case of the Hawke's Bay, it is down by 362,000 but it is also down by about 157,000 sheep in the Greater Wellington region according to Statistics NZ."
"That was of course before this year's drought."
"Some projections for the 2013/14 lamb crop say it could be down by anywhere from two to three million lambs.  It's why the sale and subsequent closure of the plant in Shannon shows you how events on-farm eventually impact support industries."
"It is a strong message about the need to store rainfall in key sheep and beef growing areas; a lot of our farmers here are increasing on-farm water storage facilities but there's limits as to what you can do on-farm."
"Farmers are pretty much hostage to a climatic lottery.  Some seasons you may hit the Powerball with great growing conditions, but the next season, you may be facing a dustbowl.  That is what happened this year."
"As the Shannon plant drew in product from a wide area, it reflects an up and down cycle, which seems to have served up more downs than ups for our meat and fibre farmers."
"Water storage schemes, like South Canterbury's Opuha, are proof rainfall storage works and works well.  It gives farmers insulation against whatever the weather may throw at them and means they can plan seasons in advance instead of just season to season."
"The closure of the Shannon plant is a big advertisement for water storage projects on the east coast of the North Island. The first thing in arresting the fall in sheep numbers is to eliminate the climatic lottery. That will help the second; better red meat industry structures."
"Ruataniwha will allow farms in the Hawke's Bay to stabilise and grow stock numbers.  As would water storage in the Wairarapa and these initiatives may one day help to see the mothballs taken off that plant in Shannon," Mr Hoggard concluded.