Bruce Wills calls for big changes to the way we vote in local body elections; wants an online option, with the polls open for one day only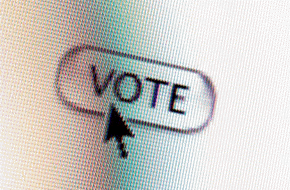 By Bruce Wills*

In many ways the 2013 local elections will become one for the history books.
It not only saw a shockingly low national voter turnout, of around 41 percent, but it quite possibly marked the last election for local government as we know it. 
Some our councils are titans like Auckland with its 1.41 million people but they range down in size to the Chatham Islands with a mere 600.
The Chatham's is unique given its physical location but there's a baker's dozen of councils with a usually resident population of fewer than 10,000 people.
Yet many OECD countries have a far larger number of local authorities than we do. Switzerland, for example, has 2,500 communes and 26 cantons for eight million people. Their communes undertake wider roles than our districts do and Switzerland's cantons do more than our regions do. 
So it could be argued that because our councils are so large and remote, it has bred low voter engagement.
It is no coincidence that those councils with the highest turnout were small rural councils like Mackenzie and Hurunui. Yet 2013 also saw, for the first time ever, a majority of rural voters not performing the easiest of democratic duties.
For rural communities this level of disinterest and disengagement comes at a time when amalgamation is on the cards.
It is the worst possible time to lose interest or your voice so how did it come to this? 
It isn't as if local government is small beer, being a $120 billion 'business'. It is not even as if it doesn't touch our everyday lives. From water taps to rubbish collection to local roads, local government touches everyone, everywhere. Why then are people so disengaged that they cannot bother to open an envelope, give it five minutes attention and return it?
I believe the fault rests in the way postal voting turns local elections into a three-week slog.
The starting gun gets fired but instead of a race it becomes an exercise in watching paint dry.
After three long weeks it finally limps over the finishing line with a whimper and not a bang. 
Imagine if the All Blacks played a marathon test lasting a full three weeks. Perish the thought but even the most fervent fan would get bored and tune out for days at a time. It is like this with the postal ballot.
Along with the bills you get a voting pack and unless you do it there and then, there's a good chance it gets 'filed'.
Even returning your ballot paper in the post reduces the electoral process to a soulless chore. Elections, like test matches, need a steady build before reaching the sort of climax we get with general elections.
At the 2011 General Election, 74.21 percent of New Zealanders voted but contrast that with the 2013 Auckland super city elections, where it was a jarring 34 percent.
Even in Christchurch, where local government issues are prominent, turnout stumbled to a mere 41 percent.
So what's the answer?
Local Government New Zealand and mayors like Auckland's Len Brown as well as Palmerston North's Jono Naylor believe that online voting is the way of the future.
I agree but it needs more than swapping the post box for the net. Doing just that may boost turnout for an election or two, but as with postal voting, it would soon crash again when the novelty wears off. 
Before recent events overshadowed him, Len Brown said on Radio NZ's election special that he favoured a single election day using online and in-person voting. Again, I agree. 
The idea of one big day provides reason for all of those signs, flyers, articles and activities candidates get up to.
As the great showman PT Barnum once said, "without promotion, something terrible happens ... nothing!"
Promotion needs an event to focus upon and in voting terms that becomes election day; the one day where hopes and dreams are made or dashed. It may sound Hollywood but the big day becomes a shared event we all participate in. If we do go to internet it will not bypass the letter box completely.  Like PIN numbers for online banking, voters will physically need to receive part of their online access through postal means in order to reduce any risk of electoral fraud.
The internet now allows us to marry the traditional in-person vote with voting on-line; back to the future with a twist.
To work it needs focus around a single day and not an interminable three week period. Some people have even called for Australian style compulsory voting but fining people into voting doesn't seem very democratic.
With 2016 looking likely for the big change it is an election which could be set against a very different local government.
-------------------------------------------------------------------------------------------------
Bruce Wills is Federated Farmers President