The Sheep Deer and Cattle report: Lamb and crossbred wool lead spring price rises but merino fibre disappoints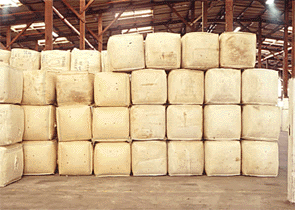 LAMB
New seasons spring lamb schedules are now being quoted at levels ahead of last year with Xmas premiums locked in by seasonal loyalty commitments, and local trade buyers are following this upward trend.
Good growing conditions in early lamb country should see strong values for new seasons lambs as reduced supply world wide drives demand.
Last years processing figures for both mutton and lamb showed higher than predicted volumes killed, as more capital stock is harvested due to the drought and land use changes.
Mutton prices are also at yearly highs as demand from China and lower supply has made cull ewes valuable again, and as yet no discount is being activated for hoggets being traded in the prime lamb saleyard market.
More MIE candidates are standing for meat co-operative directorships as grass roots farmers maintain pressure for long term meat industry reform.
After Alliance refusing to accept Fonterra director John Monagahn as a candidate for directorship on an eligibility technicality, he is now being promoted as an ideal candidate for the vacant independent directors spot.
While meat processors state they have tried very hard to find a new model over the winter and suggest the existing one is still the best avaliable, the market percieves otherwise and the flight from sheep will only create a "last man standing" solution.
 WOOL
Again, big lifts for crossbred wools at the latest south island auction with prices unaffected by the rising currency and driven solely by shortages in the supply chain.
Crossbred indicators rose significantly again now closing in on $6/kg clean, which was a mark two years ago wool growers enjoyed and believed was sustainable from a farmers perspective.
However, ironically Merino wools, suggested by many as the model for the crossbred sector to follow, has failed to replicate similar interest for its finer product and a large proportion of bales offered at this sale were passed.
Little comment has come from this sector of the reasons for the downturn, other than to say contracts are ahead of the spot market, but growers will be nervous when these arrangements are due for renegotiation.
-------------------------------------------------------------------------------------------------------------------------------------------
Farms For Sale: the most up-to-date and comprehensive listing of working farms in New Zealand, here »
-------------------------------------------------------------------------------------------------------------------------------------------
BEEF
Stable pricing continues for bull and prime product and positive prospects into China and Indonesia, have been tempered by the volatile currency which last week fluctuated by nearly 2c against the influential US green back.
Lower stocks held here and in the US are continuing to portray positive signals for future beef production but volumes killed last year will also prevent many from cashing in on any quick upturn.
The Australians have been sending record volumes of export beef to international markets but some is drought induced and unlikely to influence future optimistic prospects.
PGGW has a new chairman in Alan Lai, a result of Agria's large investment in this company, and farmers will be looking to see this firm continue it's resurgence from previous lean years.
DEER
Processors report a late flurry of orders for chilled product has boosted demand for venison but later season frozen demand is weak due to cheaper competing European game animals.
New Zealands reliance on the European market for the majority of its sales is a weakness due to the financial issues of their economies although one processor reports trading with European countries that are not in the EU, is less problematic.
Schedules remain stable but with slow shipping chilled deadlines are closing and frozen product realities will bite.
Velveting is now in full swing reports Deer Industry NZ, who reminds growers not to overgrow product and follow grading guidelines when deciding to cut heads at the optimum time, and to remain loyal to the main exporters if they want to retain a stable industry.