The Sheep Deer and Cattle Report: Stable beef, easing venison but values strong for crossbred wool and spring lambs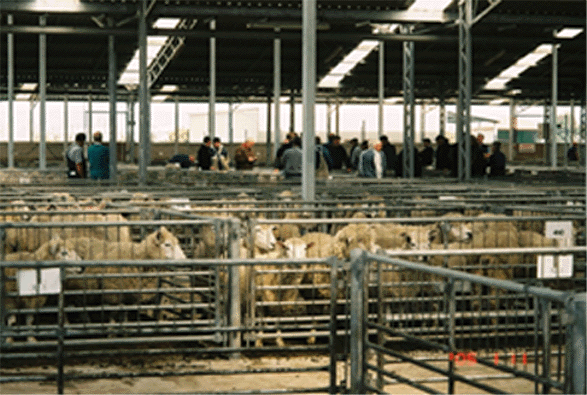 LAMB
November sees new seasons spring lambs arriving at processors for Christmas deadlines and this weeks steady schedules could indicate a high level of commitment by these early producers.
Both lamb and mutton schedules are now at yearly highs as processors report strong demand driven in overseas markets and indicate similar interest for frozen product.
Last seasons lambs are disappearing and being replaced with spring animals in the saleyards and soon the older animals will be discounted as supply builds.
Weather will determine when this years supply of store lambs starts and with feed reasonable in many areas few are being offered at present.
Cull ewes numbers are starting to build  in saleyards as the good prices and strong demand for lambs mean they will be first to go.
A push to get a Fonterra director John Monaghan on the Alliance board as an independent after his failure to be accepted as a candidate for election shows determination for change is strong.
Alliance has suggested this candidate is the wrong fit for a balanced skill set on the board and will upset MIE promoters who are getting impatient with lack of progress in a shrinking red meat sector.
In a surprising move SFF announces 40 new jobs are being created at a casings plant at Finegand, as this company sees opportunities to profitably further process this byproduct.
AgResearch warns farmers to be aware that mild winter conditions have seen larger numbers of porina and black beetle survive, that will attack pastures over the next summer and autumn.
They do however report that they are focusing on bio-pesticide research for control, to allow chemical free produce and sustainable systems in the future.
WOOL
With low passings at recent auctions the wool pipeline is empty and demand for wool continues at the latest auction where the $6/clean barrier for fine crossbred wool was passed comfortably.
November rostered sales also look well down in volumes but the main volumes of wools shorn in December and January will give a better indication of the products pricing strength.
Wools of NZ reported that the average production cost to produce a kilo of greasy wool is $4.50 and this means crossbred producers have only had two profitable years in the past decade for this product.
They also say their contract with fabric weaver Camira UK returned to growers $5.35 clean, a 55c premium on the spot price at the introduction and are now working on the new contract for this coming year.
-------------------------------------------------------------------------------------------------------------------------------------------
Farms For Sale: the most up-to-date and comprehensive listing of working farms in New Zealand, here »
-------------------------------------------------------------------------------------------------------------------------------------------
BEEF
More stable pricing for bull and prime beef product as processing numbers slowly rebuild and product enters a US imported lean beef market driven by low domestic supply.
Year on year NZ beef processing figures show a huge lift in manufacturing cows harvested and reflect last years drought and growth of the dairy sector.
Stock agents report far north store cattle prices have eased by 10-15c/kg at saleyards due to dry conditions, but most other areas have held up well with good spring growth.
Prime steer prices sold at saleyards in both islands have eased as the spring progresses and more animals reach target weights for slaughter.
North Island weaner bulls are now being offered for sale at prices that are about the same as last year.
DEER
Chilled venison orders close in on the November 9th shipping deadline for the European game season and producers will then have to face less optimistic frozen pricing that faces low wild game prices and schedules are already easing in preparation.
No indications yet on early velvet pricing but indications for more of the same will be grudgingly accepted by most producers.
---------------------------------------------------------------------------------------
Here are some links for updated prices for
- lamb
- beef
- deer
- wool