The Sheep Deer and Cattle Report: Early velvet sales show promise but the Alliance result fails to excite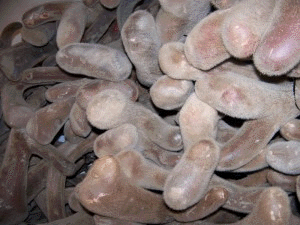 DEER
More venison schedule falls this week as the chilled shipping deadline passes and nervousness increases as farmers face a less optimistic frozen market.
Some producers may look at supplying the chilled market with two year old animals in the future and improve the profits by two harvests of velvet.
Velvet prices have started on a bullish tone with early sales 3.5% ahead of last year amid strong competition for product.
NZ velvet has now surpassed Russia's as the most expensive, as our quality farm systems and impressive breeding programs has elevated our product to number one.
Marketers report plenty of demand for well cut smaller heads in the Chinese market and young velvet stags could again be in demand as venison farmers look for ways to improve profits as their sector struggles.
LAMB
Early weaning drafts of lambs destined for the Christmas market are being harvested in the north at values ahead of last year, and hogget supply and price is easing as a result.
Alliance announced its annual results with a small net profit of $5.6 million that will not allow any dividend payout to shareholders.
This result is a huge turnaround from last years disastrous result and did see an improvement in equity, but will do little to instill long term confidence in the red meat sector.
More jobs are at risk with Silver Fern Farm's Silverstream lamb cutting plant at Mosgiel looking to be relocated south, as reduced lamb numbers create inefficient infrastructure.
Lobbying has started with the Meat Industry Excellence group encouraging farmers to vote in the meat Co-Op elections after they have advanced credible candidates.
With the first stage of the Central Plains Water scheme now funded, more sheep will be lost from dryland farms in this area unless profits significantly improve.
Focus Genetics is to extend its facial eczema breeding testing to identify more animals with this heritable gene and breed for resistance.
-------------------------------------------------------------------------------------------------------------------------------------------
Farms For Sale: the most up-to-date and comprehensive listing of working farms in New Zealand, here »
-------------------------------------------------------------------------------------------------------------------------------------------
 WOOL
The latest South Island wool sale saw values remain steady but sale passings did increase due to a weak merino and mid micron market.
Coarse indicators again reached a yearly high at 585c/kg and the premium for finer crossbred wools was reduced to a level not seen for 5 years.
With the main shearing period just starting, volumes will increase and demand could be tested as wools colour and quality falls.
The unrelenting rise in crossbred wool prices must be making it hard for those promoting contracts but growers must look at the long term picture if they want strong sustainable prices in the future.
BEEF
Prime beef export schedules have remained stable now for 5 weeks and bull for 8, as farmers utilize spring grass for heavier weights, but with local trade prices easing this week, prime steers in the saleyards could follow.
Good widespread rains could reignite store cattle values in the north after the last few weeks of caution due to drying conditions but demand in the south has been subdued.
The Rabobank farm confidence survey showed an overall lift in optimism as is traditional when the spring is kind, but polled on farm viability nearly 50% of sheep and beef farmers had doubts on their future profitability.