Willy Leferink points out that results of academic models have been poor predicters of recent water quality improvement; innovative remediation does bring improvement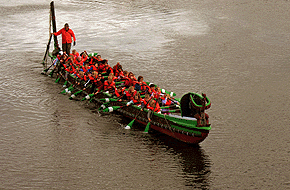 By Willy Leferink*

Having recently seen rivers from Japan to Vietnam's mighty Mekong, it makes you appreciate what we've got and why Dr Jan Wright's water quality report is a wake up call. 
Dr Wright's modelling, which starts in the same year the first iPhone went on sale here, is a worst-case if we collectively do nothing.
I am not being provocative but models are not immutable fact.
As a Dutch schoolboy in the 1970's, I can still remember hearing that the world's oil and much of our mineral resources would be exhausted by the 1990's.
Reality has thankfully proved otherwise.
Some commentators say we should copy European farmers on all things environmental but I beg to differ. 
Dutch farms generate twice the nitrogen surplus we do in New Zealand while we are comparable to Germany.
The big difference is that Kiwi farmers aren't subsidised whereas European farmers receive an astonishing 57.5bn euros (NZ$95bn.) each year. The Economist, in a critical 2012 article called 'Dirty Dikes' found the green image of the Dutch was at odds with reality.
Yet despite high levels of air and water pollution, the latter from farming, it wrote, "The average Dutch person is taller and lives longer than most other Europeans ..." I wonder what Canterbury's Officer of Health makes of that.
So here are the positives.
Diffuse nutrient loss to water is a problem but farmers know that and are actively investing in solutions. The scientists at AgResearch and DairyNZ are researching nutrient loss and they're not alone. 
Every kilogram of nitrogen lost to water not only impacts what we and our stock drink but is a wasted opportunity.
Any nitrogen and phosphorous going down the gurgler is free fertiliser so keeping it on-farm and out of water will save a farm thousands of dollars each year in synthetic fertiliser costs.
Minimising nutrient loss becomes a win-win.
This research will take time but the revenue our exports generate directly funds the science. Dairy farmers like me contribute over $60 million in levies each year for industry good research and work. When you add in the public science investment, it provides plenty of reasons why we need fewer law graduates and more in science and agricultural science.
Following Dr Wright's report, TV3's Campbell Live visited two Waikato dairy farms with low stocking rates.  While this is on-farm adaptation for drought, the show advanced it as a water quality solution.
While a useful contribution what Campbell Live overlooked was the impact eight hydro power stations and the communities of Cambridge, Hamilton, Ngaruawahia and Huntly have upon the Waikato River.
With water, town and country share the same waka.
At my Canterbury farm we employ a different solution suited to light soils: wintering barns. These don't come cheap but it means you can still farm intensively and meet tough nutrient limits by capturing all the nutrients and irrigating it back to pasture over summer. Home gardeners may use 'zoo doo' and sheep pellets as fertiliser, we just supersize it as a liquid fertiliser. Wintering barns should also get the tick from the animal rights people because cows go indoors when the weather is cold and wet but graze outdoors on pasture when it's warm.
Consultation is also underway on the new National Objectives Framework for freshwater management.
This gives communities the power to set their own aspirations for water. National bottom lines are proposed following the input of New Zealand's 60 top freshwater scientists 
We mustn't overlook how dairy farmers have fenced 24,000 kilometres of waterways and are collectively spending billions to improve on-farm effluent management. We also have a plan of action too, the Sustainable Dairying: Water Accord.
All of this explains why Lake Rotorua has improved decades earlier than the 'model' predicted.
This is why our rivers are showing improvement and if anyone doubted the Ministry for the Environment saying river quality is stable to improving, then the Manawatu River proves it.
Horizons' Dr Jon Roygard reported the Manawatu shows "some improvements but is still below standard at some times and locations". Echoing what Minister Amy Adams has said about urban water, Dr Roygard added that wastewater system improvements in six towns will make "a significant difference to water quality in those catchments". 
If humans gave up at the first problem we encountered, we'd still be living in caves and hitting each other over the head with clubs.
I know we can do better by not treating the environment and the economy as an 'either/or' - because it's both.
--------------------------------------------------------------------------------------------
Willy Leferink is Federated Farmers Dairy Chairperson.