The Sheep Deer and Cattle report: Meat prices are steady but opportunitities for more product in velvet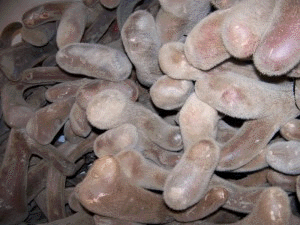 DEER
Deer schedules are now firmly entrenched in the summer lows as early weaning and tagging is starting as farmers plan for the new venison production cycle to begin.
The last of the regrowth velvet is removed on farm as stags are prepared for joining and fawns are trained with their mothers for grain feeding.
The velvet season has seen a rapid movement of product to the market on rising prices and strong demand. and marketers believe NZ could increase it's production as world supply eases.
Five years of stability with velvet has seen controlled price rises and an optimistic future for this product as the early cut message and heavier regrowth has seen quality improve.
LAMB
Lamb schedules are holding firm as the Easter promotion deadline looms and processing volumes build for the February March peak.
Overseas demand and prices are well ahead of last year as global supplies are reducing.
Following Alliance's positive comments about the MIE groups objectives last week, Silver Fern Farms also endorsed the reformers direction so farmers will now be asking why is there no action from these two processing giants to give sheep and beef farmers hope of a positive future for their industry.
The MIE group has approached Beef +Lamb NZ for funding to keep up the pressure for reforms, and Mike Petersen has urged all farmers to use their equity for farm re-investment and improve profits and productivity to reinvigorate the sector.
With falling sheep numbers stud breeders have found sales hard going and only those that have focused on growing animals expressing superior genes in working farm conditions are doing well.
Store lamb prices and demand are stronger in the North Island as favourable feed conditions and shortages of numbers restict supply while in the south some finishers are opting for more profitable land use alternatives.
-------------------------------------------------------------------------------------------------------------------------------------------
Farms For Sale: the most up-to-date and comprehensive listing of working farms in New Zealand, here »
-------------------------------------------------------------------------------------------------------------------------------------------
BEEF
Some small easing in beef prices will do little to dampen optimism for beef prospects as NZ joined a four country beef alliance to encourage trade negotiators to reduce trade barriers and tariffs for this product.
More drought induced volumes produce an all time monthly record in January for Australian beef exports and the dry spreads to Brazilian cattle farms to also alter global beef flows onto the market.
Professor Keith Woodford says once sex-selected semen in the dairy industry is widely used the potential for male beef cross breeds from the surplus calves could bring exciting opportunities to this sector.
WOOL
The wool auction eased 1-2% with the rising currency as the market is finely balanced between supply and demand.
Bigger volumes of lambs wool are now being offered but prices seem to have reached a barrier as buyers refuse to purchase too far ahead of orders.
Wool exporters have expressed concerns about sheep numbers based on wool flows and this reinforces the sheep sectors need for change to remain viable.
Some are suggesting sheep numbers are 5 millon behind Beef and Lamb NZ figures as rostered auction volumes offered have reduced significantly.