$32 million expansion planned at Fonterra's Eltham plant to service its growing food service business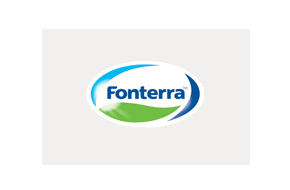 Fonterra has achieved double digit food service growth in China where it grew by 28%
To help service its growing food service business the co-operative plans a $32 million expansion of its slice-on-slice cheese capacity at its Collingwood Street site in Eltham, Taranaki.
 Slice-on-slice cheese is used extensively in quick service restaurants for products such as hamburgers and sandwiches.
 Work will start shortly and is expected to be completed in mid-2015. When complete, the expanded plant will deliver both increased capacity and improved processes to meet growth in global demand from Fonterra's foodservice customers.
 Fonterra Director of Foodservice René Dedoncker said the investment demonstrated the co-operative's drive to grow its business in the high-value foodservice industry.
 "Our foodservice business has grown 9% in volume over the past 3 years and the profitability of foodservice has increased 11% in the same period.
 "We also achieved double digit growth in China where foodservice grew 28%.
 "This investment in slice-on-slice cheese is in response to fast-growing demand throughout Australasia, Asia and the Middle East."
 International growth in cheese is being driven by trends in eating away from home, particularly in emerging Asian economies where there is a continued shift toward more westernised diets.
 Mr Dedoncker said driving its food service business was one of Fonterra's seven strategic pathways and the co-operative had set itself ambitious growth targets over the next five years.
 The foodservice category includes full and quick service restaurants, bakeries, cafes, hotels, airline catering facilities and other commercial kitchens.