The Sheep Deer and Cattle report: First beef weaner sales show promise but meat schedules ease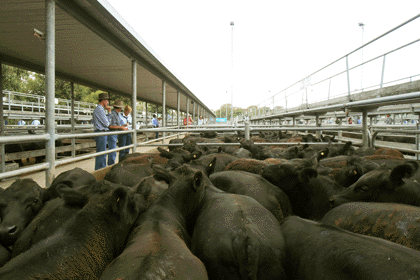 BEEF
More small easings in beef schedules this week, but export receipts show growth to our main market in the US and a rapid expansion to now the second largest customer, China.
Low domestic beef volumes and rising local prices in the US gives NZ producers hope of a strong price period ahead as they start to wean this years crop for sale or finishing.
Weaner steers in Northland opened the young cattle sale season at rates similar to last year and with more feed in many areas of the North Island breeders will be hoping these prices will build.
Producers will be pleased NAIT proposes to cut the cattle levy by reducing the slaughter rate in half and lowering these compliance charges.
DEER
Deer schedules are still in the summer lows as processors report slow venison sales into Europe and expansion into China still blocked by bureaucracy.
The industry is working hard to develop more markets away from the main mid European destinations that have suffered badly in the economic recession and traditionally dominate venison sales.
Weaning of fawns is starting. Producers are encouraged to research new management techniques to reduce the stress on animals to ensure that the potential of strong autumn growth rates is taken advantage of.
--------------------------------------------------
Farms For Sale: the most up-to-date and comprehensive listing of working farms in New Zealand, here »
-------------------------------------------------------------------------------------------------------------------------------------------
LAMB
Lamb schedules have eased in preparation for the early March end of the Easter premiums when the balance of chilled product moves back to frozen production.
January processing figures show the lamb kill is nearly 6% behind last year with average weights about the same.
Dry conditions have returned to the Taihape area and farmers report water supplies are running low and rain is urgently needed or this will be the second year in a row of restricted feed due to lack of summer moisture.
Silver Fern Farms has been hosting 45 Chinese customer representatives in the largest scale tour run for this very important and growing market.
A big sale of store ewes averaged $109 per head at Fielding with only the tops passing $150 as northern farmers restock cautiously after last year's dry.
The mutton schedule held steady for the fifth week running as strong Chinese demand kept prices about $20 ahead of last year.
WOOL
The wool auction prices eased again as vendors expressed their dissatisfaction by passing nearly 25% of the sale.
Prices for crossbred fleece did however remain steady but lambs wools continued their slow fall from last months promising start.