The Sheep Deer and Cattle report: Stocks cleared for venison but all products battle a rising currency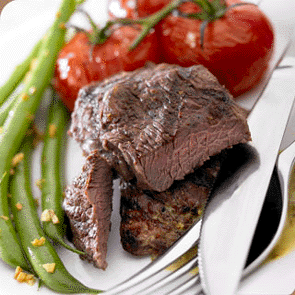 DEER
Weaning of fawns will now be well through and breeding stags settled with their hinds waiting for the first cold snap to reignite the roar.
Plenty of space is needed for mobs of velveting stags and waterways protected or animals can do significant damage to themselves and the environment if management is not up to standard.
Stocks of venison are reported to be low with some buyers now buying forward in anticipation of future demand on the back of a much stronger German economy.
The US restaurant trade has rebounded and sales to that country are now at record levels and at last some payback for the Cervena strategy.
LAMB
More easing of lamb prices as processors adjust the schedules for frozen production and currency rises.
Demand has been strong however, and processors report suppliers have benefited from this with a relatively flat schedule during the peak kill period.
In the dry areas space issues have arisen as rapid destocking is the tool used as feed shortages arise. The shortage of lambs is now being seen in northern areas as demand for store lambs builds from those areas with feed.
MPI minister Nathan Guy has responded for calls for an industry summit to sort red meats woes, with a reply that all sectors must commit to change before the government will get involved.
Many of the processing companies are in the process of negotiating wage rates for the future which is proving to be a difficult exercise based on their previous lack of profitability and shareholder and supplier unrest.
Drench resistance is still a major issue in lamb growth rates and the use of FEC tests is being encouraged to understand solutions to this problem.
Clover root weevil has hit the south decimating lamb fattening feed, but an accelerated release of the Irish wasp parasite is underway to control this pest.
-------------------------------------------------------------------------------------------------------------------------------------------
Farms For Sale: the most up-to-date and comprehensive listing of working farms in New Zealand, here »
-------------------------------------------------------------------------------------------------------------------------------------------
WOOL
Prices eased as the currency surged and passings increased at the latest South Island wool auction.
Lambs wool prices have eased since the positive new year start and fleece wool prices have been flat as well although all microns have had to compete in a market where the currency has steadily strengthened.
A remit that calls for a return of the wool levy is gaining support at the Beef and Lamb NZ's AGM as growers look to renew funding for investment in this sector.
Feltex directors face the wrath of the shareholders in the courts as they seek to get redress from poor information from this now failed carpet maker.
Wool Equities is to delist from the share market as it looks for a potential merger with Primary Wool Co-Operative as a way to improve shareholders returns and give growers a bigger slice of wools end value.
BEEF
More autumn easings in beef schedules as the currency rises and increased volumes of animals to harvest puts pressure on farmgate prices.
Silver Fern Farms announced plans to sell its hide processing plant in Napier to the Lowe Corporation who will then toll process for that company.
More beef weaner sales in the north with reports animals are heavier than last year, but still selling at similar per kg prices.