Farmers claim to have been forced off their Northland farms after aggressive banking practices left them with unaffordable loans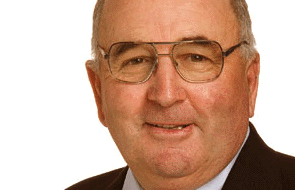 A group of Northland farmers forced off their land after mortgagee sales with over $100 million involved is fighting back.
Farmers of NZ operations director Bill Guest said up to 30 farmers, mainly in dairy, had been affected and many of them met recently to plan the way forward.
The loans went back up to around 2008 and others more recent. Some were called in after a matter of months the group claims.
"Many were set up to fail by the banks with debt loadings that were unrealistically high and risk analysis procedures were seriously lacking," he said.
A lot of the cases involved one bank and the one lending agent who later became involved in the mortgagee sale process.
"One particular lender has most of the clients," Guest told interest.co.nz
"The banks were throwing money around like lollies from Santa at a Christmas parade."
The 'golden rule' for farm lending was normally 25% of gross income to be allowed for debt servicing, he said.
However, in some of these cases debt to be serviced for these farmer was 100% of gross income and in one extreme case 114%.
"For a dairy farmer at the time of the loan when operating costs were $6.40 a kg/ms the debt was never sustainable," he said.
Farmers had been granted loans without a valuer ever visiting their property.
"Banks have an obligation to a risk management policy, have an independent valuation and put limits on the amount of debt to equity."
What had happened in the Northland cases there were either no valuations or the banks had done them themselves, Guest claimed.
He also said commissions were paid to a banking lending staff member on overvalued properties - and that same person gained more commissions in the mortgage sale process.
"One bank in Dargaville is paying $900 an hour to someone to monitor and oversee the exit of a farmer who is being allowed $1,200 a month living expenses ... and all this is being charged to the farm."   
Banks, he said, were prepared to take some losses on the forced sales as the debts had been written off.
"They make enormous profits from high debt on so called modest interest rates."
Not all farmers were subjected to mortgagee sales with one lender simply foreclosing and giving the person 30 days to refinance.
"Banks and farms are businesses that work together. Banks support farms by providing capital and cash-flow when it's needed. Most farmers have a good relationship with their bank. Like all business owners, farmers need to meet their obligations to succeed," says New Zealand Bankers' Association chief executive Kirk Hope.
"Banks work very hard with customers who find themselves in financial difficulty. People who are having trouble should speak to their bank as soon as possible, and be open with them about the challenges they are facing, so arrangements can be put in place to resolve any issues.
"Mortgagee sales are always the last resort for banks. It's not in anyone's interests that they occur and banks go to considerable lengths exhausting all other options before making the very difficult decision to proceed with a mortgagee sale."