The Sheep Deer and Cattle report: Deer Industry and Wools of NZ send positive future signals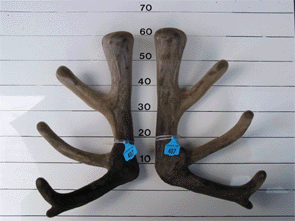 DEER
News that NZ velvet is now receiving the highest prices in the world, ahead of Chinese and Russian product will be a good boost for this sector which has been struggling for industry growth.
And combined with a plan that proposes to have a unified marketing approach by exporters into developing the Chinese market for venison, could be the long awaited turnaround many deer farmers have been looking for.
The Deer Industry also launched its own training scheme to up skill handlers and managers in a 12 month level 3 course to the standards required to produce the quality products needed.
Managers should keep an eagle eye on breeding stags as non performance during this period can have a big economic cost, and those with quality feed should be maximising weaner deer growth rates, so  venison targets are easily achievable in the spring.
WOOL
The latest wool sale saw prices steady on a rising currency but growers witheld nearly a quarter of the offering for future sales. Indicator prices are 25c-30c/kg clean behind this years average and fail to excourage future investment in sheep sector.
In Aussie merino wools are flat at the moment as the Chinese are targeting cheaper finer crossbred wools and the trade is predicting it could be six months before they see a lift in this "lack luster "market.
Wools of NZ have announced they are well ahead of prospectus predictions for their second year result and their lamb and crossbred fleece contracts continue to return prices ahead of the market.
-----------------------------------------------------
Farms For Sale: the most up-to-date and comprehensive listing of working farms in New Zealand, here »
-------------------------------------------------------------------------------------------------------------------------------------------
BEEF
More easing of beef schedules as the currency, an increased NZ cow slaughter and a flat end user demand in the US, has driven these falls.
Renewed import permits into Indonesia have rekindled the Asian trade but a slowdown of the drought induced Aussie kill would be helpful to ease supplies.
MacDonalds NZ announced they have sold 5 million kgs of Angus Beef since this partnership began, that has allowed this bred to prosper at the expense of it's rivals.
LAMB
More export lamb schedule easing in the south driven by currency concerns but demand for quality animals in the north has seen local trade prices and some export contracts move in the other direction.
Processors report UK CKT leg returns are about 30% higher than last year and with lower stocks on hand, prospects look strong for the winter production period.
Overall farming confidence levels have lowered with the fall in dairy prices and extended northern areas being affected by feed shortages.
But rural land is still seen as a sound long term investment, and Mangaohane Station recently sold for the highest ever amount for a sheep and beef unit in the North Island.
Store lamb prices in the north are steady as volumes increase, while in the south demand is increasing with lack of supply and plentiful feed. Store ewes sold via the saleyards have been flat, as little signs are being seen that any significant reinvestment back into sheep is evident.
Rams will be joined with the ewes this month and most sheep breeding areas will be pleased with their animals condition and should expect a reasonable conception.