Ex-Fonterra CEO and NZTE Chairman Andrew Ferrier says botulism scare was 'net positive' for NZ reputation; LV Martin 'putting right that counts' approach cited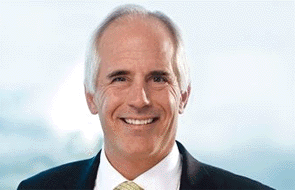 By Lynn Grieveson
Former Fonterra CEO Andrew Ferrier has told Parliament's Commerce Select Committee last year's botulism scare ended up providing "a net benefit" to New Zealand's reputation.
Speaking in his new role as Chairman of New Zealand Trade and Enterprise (NZTE), Ferrier said that, looking at the "bigger picture", the false alarm over potentially contaminated whey protein concentrate was a positive thing for the country.
"My experience is when Fonterra stumbles it gets a lot of attention in New Zealand in particular. Actually, it doesn't necessarily get that much attention abroad," he said.
"Although certainly there have been some stumbles everything that I have picked up internationally in respect of the botulism scare and so on is that it actually showed the Chinese people that: number one, we were forthright and open, and number two, that we had good food security systems. So that in and of itself has become a net benefit I think to New Zealand's reputation."
Conceding that there were smaller companies that "struggled" as a result of the crisis, Ferrier said: "in the bigger picture it is seen that we are responsible, it's seen that we actually front issues very clearly and we go on. Clearly there are companies that NZTE helps, smaller ones, that have actually struggled through this and we did do what we can to help them ... I think there was pretty good mitigation efforts on specific issues. But in the bigger picture I actually think it was more of a positive than a negative for the reputation of the country."
"I would say there's always negatives, but the negatives were vastly outweighed by the positives from what I've picked up."
He went on to say that the SMEs would benefit in the long run from lessons learned.
"What they would have felt in the short period of time is reduced deliveries as you had an automatic impact when consumers stood back a little bit until they could see the bigger picture and then they re-engaged, so there is no question deliveries would have been slowed down for a while. But you asked about the bigger picture [and] we in New Zealand can now say we have complete confidence in our supply chain," he said.
"So some of the smaller players may not have been as perhaps as good as they could have been in terms of their supply chain through to China and other markets so if this thing shook them up and improved their supply chain it is absolutely going to benefit them in the long term even if they did suffer from slightly lower deliveries in the short term."
'LV Martin strategy'
NZTE chief executive Peter Chrisp agreed that the response to the botulism scare showed New Zealand in a good light, describing it as: "the LV Martin strategy: it's the putting right that counts".
"When we actually fronted up in China it was quite extraordinary the level of audience we got for that trip ... and that recent round of visits and trips wouldn't have happened unless we'd had the difficulty in the first place so I agree with Andrew that, the way it was handled, we have managed to resurrect something from it."
Ferrier added that the impact of Prime Minister John Key's visit to China was "huge".
"There is nothing like a Prime Minister going up to front, I mean that's huge. From a business perspective that has a massive impact, a positive impact on the country's reputation. I think it is hugely significant," he said.
He said the support our politicians were able to give to exporters, especially in China, gave New Zealand an advantage.
"Because we are only 4.4 million people, we have got more ability for our Prime Minister and senior ministers to get behind our international activities because of the relative size of New Zealand. I think it is a competitive advantage for us to have our politicians out there fronting our activities and certainly when it comes to some markets where 'face' is so important, it is just immeasurable."
Labour's Clayton Cosgrove jumped on this and questioned Ferrier repeatedly about the power of a minister to " open government doors in China", while not referring directly to Justice Minister Judith Collins and her dinner with Chinese bureaucrats hosted by dairy exporter Oravida.
But Ferrier parried, saying: "Companies have an obligation to find their own doors. My comments are about the Prime Minister and ministers coming in behind a company rather than in front of a company."
Muted reaction from Ministers
Asked for his reaction to the comments by reporters, Trade Minister Tim Groser was less upbeat than Ferrier, but conceded there were some positive outcomes to the food safety scare.
"If you are asking me if I would have preferred it never to have happened the answer is crystal clear of course," he said. "But whether or not it is positive is pretty arguable. I would say 'thank goodness we have got out of jail' on that issue".
He described the scare as "a wake up call for Fonterra obviously ... and that in the long run will serve us well."
"The fact is that New Zealand's reputation is still pretty much intact and the other thing I wouldn't want to forget is that there is a lot of smaller companies - not Fonterra - and certain other companies that have taken a bit of a hammering, so frankly we would have been better off without it."
Food Safety Minister Nikki Kaye took a similar line, saying "of course we would be better off if the botulism scare had not happened, but I think we need to understand that there have been good things that have come out it in terms of our overall food safety system."
"In one sense it's given us the opportunity to really review our food safety system and I think there have been some great things that have come out of it like the Science and Research Centre, like the Food Safety and Assurance Council," she said. "From my perspective, obviously a big food scare like that is never a great thing for a country to have to deal with but I think there are some good things that have come from it."