Willy Leferink reviews the DairyNZ's levy vote issues and wants them to integrate the complimentary relationship with FedFarmers better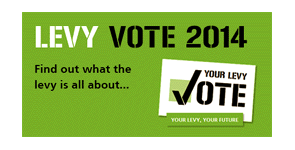 By Willy Leferink*

This year will see a general election but you have to wonder if three-year cycles are sufficient.
Let's face it, year one is learning the ropes and doing what you promised.
Year two is fine tuning what you've done or running a mile from what you've done, meanwhile, year three is all about getting re-elected.
Many systems have four or even five year cycles and DairyNZ's impending vote on its $61 million industry good levy fits into the five year cycle.
It isn't appreciated by many who bemoan the lack of research and development in New Zealand, that every time my girls come in for milking, 3.6 cents in every kilogram of milksolids they produce goes towards R&D.
This money is collected by the milk processors and passed to our industry good body, DairyNZ.
It undertakes a whole host of research activities that no farmer could ever hope to do individually.
DairyNZ further leverages what it gets from us farmers in larger programmes like the Agricultural Greenhouse Gas Research Consortium and through the Primary Growth Partnership (PGP).
When the total payout looks like being well north of $8 per kilogram of milksolids, 3.6 cents may not sound very much but it adds up to a heap of money.
We all know the dairy industry has been great for New Zealand and DairyNZ deserves plaudits for helping to keep us well ahead of the dairy pack.
The dairy industry's success, in turn, has helped to swell DairyNZ's levy income; in the past six seasons it has grown from $47 million to now be around $61 million. 
Out of each $100 spent by DairyNZ, $28 goes on research and development. The fact R&D it is not always instant worries DairyNZ regional team manager Craig McBeth, who told 3News, "A lot of it does take place in quite concentrated work that does take a long time to deliver results, and then communicating those results is a challenge. So farmers do appreciate it, but it is hard to tell the story consistently all the time so they see the full value of it."
Do not worry Craig because most farmers support R&D and using our levies to fund biosecurity, which is DairyNZ's second largest spending area.
Yet a yes vote is not a sure fire bet.
While I do not think for a second that farmers will vote down DairyNZ's levy proposal, our sheep wool colleagues did just that four years ago over the wool levy.
It may have shocked government but it didn't shock farmers.
The wool levy was funding stuff that farmers did not see as relevant or useful.  Wool was also plummeting in value and that bred disenchantment. Ironically, since the levy was axed, the performance of wool as a commodity seems to have lifted relative to falling flock numbers. The wool guys are now looking at a business case for a new and improved wool levy but this will be one focussed on delivering real money inside the farm gate.
With DairyNZ's voting papers now in the post, what happened with the wool levy should send a clear message to DairyNZ about focussing on what farmers need and cutting its cloth to fit.
DairyNZ told 3News that "the levy will stay at 3.6 cents for at least two years, and it would consult with farmers if that were to be changed."
I would suggest to DairyNZ that if dairy prices keep going the way they are, then any change ought to be down. As our farm productivity lifts thanks in part to DairyNZ it gets a stake in what is a virtuous cycle.
The fact is DairyNZ complements Federated Farmers. We're membership funded and independent meaning we can get down and dirty politically.
DairyNZ's levy income comes from the Commodities Levies Act let alone from things like the PGP. This limits their political hand and I'll be frank here, being politically active provincially and nationally, is fundamental to being a successful advocate.
Federated Farmers is not afraid to take heat by backing farming, proven with HortNZ on Horizons One Plan.
Federated Farmers is also one of the appellants on Environment Canterbury's Land & Water Plan while the others are Fish and Game, Ngai Tahu, Genesis Energy, Trustpower and the Rangitata Diversion Race company.  
As the voting papers land I am hoping to see DairyNZ stay in business.
Perhaps a good place to start is having fewer chefs in the policy and advocacy kitchen, but giving those chefs much better funded ingredients instead.
----------------------------------------------------------------------
Willy Leferink is Federated Farmers Dairy Chairperson.