The Weekly Dairy Report: Now too much rain in the south, Danone enters NZ milk processing market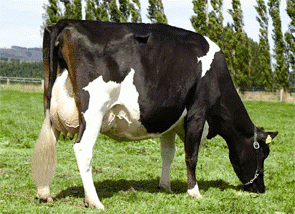 Very wet conditions have prevailed in many South Island regions while drought recovery plans are put in place in the north.
Pugging and utilisation issues are problems for south island farmers in heavy soils and it is hoped it will dry out before winter starts.
With the northern moisture has come a heightened facial excema risk as spore counts have dramatically increased and controls measures are being enacted.
NIWA scientists are now warning that early signs are revealing an El Nino season for next year, although many eastern SI farmers with waterlogged pastures would welcome a drier period right now.
West Coast dairy farmers sustained significant damage from the easterly storm over Easter and with pickups missed, some milk had to be spilled.
Cattle anaemia cases are on the rise in northern herds and farmers are warned that extra stock movements over the "gypsy day" period could further spread this disease.
Reports suggest another 50 conversions are being planned for next year but this rapid development has seen many dairy farmers failing to follow employment laws in a recent Labour department crackdown.
A good idea floated by one dairy advisor is to have an end of season staff party  as a recgonition for the years hard work , to review the years performance and put in place ideas how next year could be improved.
The Lincoln University dairy farm reports they have had to stop importing feed and gone to OAD as new nitrate leaching standards start to bite on those pushing production to the limit.
Analysts suggest there are more dairy price falls to come as exportable milk supply is boosted by the good start to the Northern Hemisphere season.
Arla and FrieslandCampina have reduced the milk payout to European farmers on the back of the commodity price downturn, and this should be a warning to New Zealand farmers to have a conservative approach to income prediction for next year.
Dairy giant Danone has entered the NZ milk processing market with the purchase of two plants one in the south and one in the north as the competition for milk intensifies.