Fish and Game and Federated Farmers agree that new Environment reports on water, air, land and seas shouldn't be specified by politicians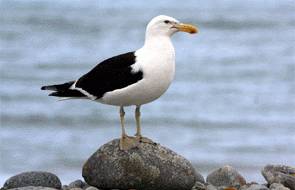 By Lynn Grieveson
Submitters to the Local Government and Environment Select Committee on Thursday argued for amendments to the proposed new environmental reporting regime to ensure it was not subject to any "political leverage".
The proposed Environmental Reporting legislation would require mandatory environmental reporting, with the state of New Zealand's air, climate, fresh water, seas and land measured every three years.
Under the Bill as proposed, the topics of reports would not be specified in the legislation but would be set down in regulations passed by the Environment Minister.
"It's law, but it's done by the executive branch of government," said constitutional lawyer Sir Geoffrey Palmer, who was speaking on behalf of the New Zealand Fish and Game Council.
"It's very important that the reports be completely independent. They cannot be independent if the Bill in its present form proceeds because the ministers have the power to set the topic and that should not be the case. It should be for parliament to set the topics that are reported on."
Palmer described this as the "major defect" of the Bill and said it should be amended so the topics were included in the legislation itself.
He recommended that the Parliamentary Commissioner for the Environment be given the power to recommend new topics as science progressed - but topics would not be able to be deleted except by passing further legislation.
"You don't want to have this glaring ministerial control that hovers over this whole Bill like a brooding omnipresence in the sky," Palmer said.
Fertiliser Association policy manager Tracy Abbott agreed, saying: "it is important that environmental reporting is politically independent and it isn't subject to any political leverage by parties or any political groups."
Federated Farmers environment spokesman Ian MacKenzie shared the concern about removing any potential political influence from the regime.
"Farmers are a small section of New Zealand, but control a large proportion of land use and as such we are vulnerable to political machinations and whim," he said, adding that it was essential to "elevate the state of the environment above political machinations."
'The seagulls did it'
"Too often in the past, we've been labelled the instigators of the problem, when in fact the science shows it's not," he said, giving the example of the pollution of the Ashburton river by a colony of black backed seagulls which live by the main road bridge.
"The regional council consistently report that the water quality is of largely standard quality and as a matter of course refer to the dairy industry as a probable cause," said MacKenzie.
"We still get it in the neck because of that perception."