The Sheep Deer and Cattle Report: Sound plan for deer sectors future as beef, wool and lamb prices rise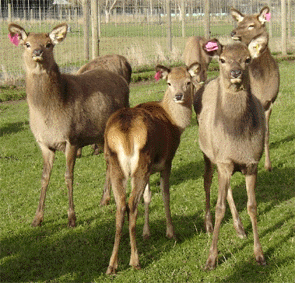 DEER
Still no movement off the bottom for venison schedules, but positive news from Europe with the large Dutch food company Hanos announcing they are to import NZ venison year round with a new branded strategy.
The few weaner auctions that have been held have attracted small yardings and steady values as land use competition with dairy grazing and past flat European pricing has dampened demand.
Managers will now have either changed around stags or removed them entirely to ensure inefficent late concieving hinds are identified in the herd, and animals will be mobbed up to begin their wintering rotations.
Preferential feeding is needed for sire stags and velveting animals to ensure body condition is put back on after the roar, and before the cold snaps of winter arrives that could make lighter animals vulnerable.
The annual conference is being held in Methven and is live-steamed on line as an innovative way to keep all deer farmers up to date and encourage new blood to reinvigorate this sector.
After watching the first part of this conference producers should be impressed at the leadership extolling the industry plan, and the realisation that urgency is needed to implement it for this sector to survive with quality returns.
LAMB
More lifts in lamb schedules as northern processors compete strongly for numbers and market talk reveals some are paying up to $6/kg to secure stock.
Big numbers of store lambs were offered for sale at Fielding recently in an easing market which has also steadied in the south as cooler weather slows growth.
The identification of a high fertility gene in the Texel breed has given breeders optimism for future genetic advancement in the quest for more productivity gains in the sheep sector.
Ewe mobs will be tidying up pastures and returning to maintanence feeding with a goal to ensure good pastures in the spring and animals in fit body condition scores for lambing.
Saleyard prime lambs are in strong demand with rising prices in the north but steady like the local trade prices in the south.
The latest farm sale statistics shows increased volumes of properties sold with all except forestry blocks lifting in price per hectare.
-------------------------------------------------------------------------------------------------------------------------------------------
Farms For Sale: the most up-to-date and comprehensive listing of working farms in New Zealand, here »
-------------------------------------------------------------------------------------------------------------------------------------------
WOOL
After a week's break through lack of wool the North Island auction offered mainly second shear wools to a market keen for product and prices remained firm.
Wool price indicators remained steady, passings were low and demand was strong for the small amount of fleece wools offered.
Late autumn early winter shearing will be taking place to allow product to be marketed at a time of year when premiums often are avaliable and if properly fed newborn lambs are often heavier at birth with this early shearing date.
Ravensdown announced they have sold their last Australian interest in Queensland and refocused again on NZ business after a failed financial foray across the Tasman.
BEEF
Prime cattle schedules are leading the rises as northern export processors compete for stock with local trade demand.
A steady flow of boner cows and an increasing supply of older better conditioned cattle are attracting good value at the saleyards as the traders look to fatten and fill demand later in the year.
Poorer condition cattle are harder to sell as the autumn sell off has given buyers with feed plenty of choices, and managers should ensure all young stock are meeting their growth weight targets at this time of year.
There were low entries at the Beef Expo in Fielding but those that sold were pleased with the results and NZ's best steak came from Cambridge from a previous finalist who enhanced the taste with an Angus animal's marbling gene.