Ruataniwha nitrogen leaching rules set precedent to devastate farming says Irrigation NZ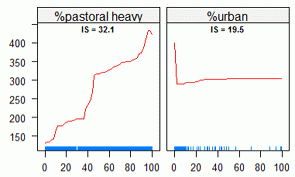 Content supplied by Irrigation NZ
IrrigationNZ has asked NIWA to produce a map of where Dissolved Inorganic Nitrogen levels in New Zealand fresh waterways exceed 0.8 mg per litre – this is the limit set by Board of Inquiry in its draft decision for the Tukituki Plan change which will determine the future of the Ruataniwha dam.
The Board has until June 28 to make its final decision.
'This map [will] help us understand what the consequences will be if this number is set as a precedent for New Zealand's fresh waterways,' says Andrew Curtis, IrrigationNZ CEO.
Research found that all waterways in highly productive fertile plains of the country exceeded the limit.
This was 10% of 622 sites mapped through New Zealand.
This means that the farms which produce the bulk of New Zealand's food for consumption and export will be in breach and be facing significant reductions.
'Having to claw back to these limits will significantly impact production and will detrimentally effect local communities which rely on farming and food processing industries to provide thousands of jobs in factories,' says Curtis.
'If we are to not paralyse New Zealand's economy in the short to medium term we need to set ourselves up with achievable goals in regards to nutrient management,' he says.
'Reducing the environmental footprint of farming in New Zealand is critical,' says Mr Curtis.
'But we need to do this in realistic ways which do not cut the lifeline to much of New Zealand and do not stagnate our economy.'