Fonterra and Nestlé realign their decade long Latin American joint venture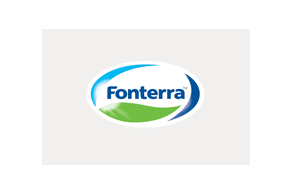 Content supplied by Fonterra
Fonterra and Nestlé have realigned their 10-year old Dairy Partners Americas (DPA) 50/50 joint venture and signed binding agreements covering the revised scope of the alliance.
Under the agreements:
- Fonterra will take a 51 per cent controlling stake in DPA Brazil, with Nestlé holding the balance;
- Fonterra together with a local partner will acquire Nestlé's share of DPA Venezuela;
- Fonterra will sell its share in DPA's milk powder manufacturing business to Nestlé;
- Nestlé will buy Fonterra's share in DPA Ecuador.
Fonterra's CEO, Theo Spierings, says the DPA joint venture has performed well for ten years and now the time is right to realign the partnership to better reflect the respective strategies of Nestlé and Fonterra in the region.
He says the revised alliance supports Fonterra's group strategic focus on everyday nutrition in key growth markets such as Latin America, China and Indonesia.
"We value our relationship with Nestlé and this high-quality agreement will see our successful alliance continue.
"The deal also enables the Co-operative to drive more long-term value in the region for its farmer shareholders," he says.
Fonterra's Managing Director of Latin America, Alex Turnbull, says: "The region's economies have undergone considerable change during the past 10 years. We've seen increased prosperity in markets like Brazil with rapidurban growth and a focus on healthy nutrition driving demand for dairy products.
"A bigger stake in DPA Brazil means we will be well placed to drive our volume and value growth strategy focusing on everyday nutrition offerings."
Fonterra's Latin American footprint drives more than 900,000 metric tonnes of volume per year and $3.5 billion (NZD) in revenue from consumer dairy, foodservice and dairy ingredients.
"We are very proud with what we've achieved through the DPA joint venture with Nestlé and are looking forward to continuing to work together with renewed focus," says Mr Turnbull. 
The changes to the joint venture are subject to regulatory approval. As a consequence of the realignment, Fonterra expects to receive about $96 million (NZD) in the next financial year.
About Dairy Partners Americas
Set up in 2003, Dairy Partners Americas is the largest dairy company in South America, purchasing and processing more than two billion litres of milk each year in Brazil alone. DPA produces ingredients and consumer products with strong brands in the liquid and chilled dairy market throughout Latin America.
Fonterra licenses brands and provides its large-scale milk procurement, product development, and manufacturing and processing expertise, as well as technical services and certain technology to the alliance.
Nestlé licenses brands and provides its product development, manufacturing and processing expertise, as well as distribution infrastructure to the alliance.