The Weekly Dairy Report: Milk prices fall again as cows settle into winter grazing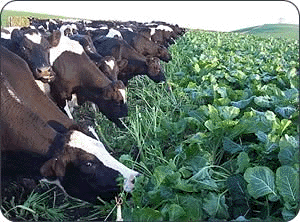 Last week saw winter weather patterns return to the norm for June with heavy frosts in the south and calmer days and colder nights in the north.
Cows were on the move without too many incidents during Gypsy week and now settled into winter grazing, and the Dairy NZ Levy vote closed and results awaited.
Fonterra and Synlait adjusted their 2014 payout levels downwards with challenging market conditions and announced similar starting marks at $7.00/kg ms for the 2015 season.
Dairy advisers are suggesting budgets should be adjusted now, with income calculations worked for a $4.48 advance rate locked in till January 2015.
Fonterra are predicting the end of year production will be 8% up on last year but are more conservative for the coming year with only a 2% increase forecast amid suggestions of the arrival of an El Nino weather pattern.
The latest global dairy auction saw prices fall another 4.2% with whole milk powder reacting the most to the increased supply of product with a 8.5% drop.
The size of the fall surprised the market who blamed increased production in Europe, China and NZ and a dampening of demand from China as the reason for the drop but nervousness in the industry has increased as to where future prices may settle.
The courts have come down hard on managers who break consents for effluent disposal and have threatened one farmer with no stock to be milked for 2014/15 unless the system is fixed.
Farm accountant Pita Alexander has warned high debt farmers will come under pressure if the payout falls below $6.75, as cost are increasing and production static on Canterbury irrigated dairy farms.
Dairy advisers report, pastures that were sown early in dry conditions during the drought have established much more successfully than those sown later when moisture arrived.
The Greens Party released it's carbon tax policy which will see dairy farmers taxed  at 8c/kg ms for their greenhouse gas emmissions on the environment. If implemented this will just add to the burden of ever rising costs this sector is facing that threatens to "kill the golden goose" that has underpinned NZ's economy in the last few years.