Quality farmland is a finite commodity and why the OIO needs to see if there are real and tangible benefits for New Zealand from farmland sales to foreigners: Rolleston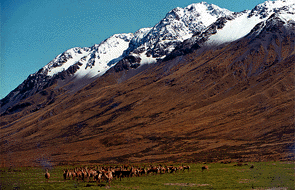 By William Rolleston*

The Election has suddenly sparked into life.
It was not a policy, a pratfall or a stunt, but Shanghai Pengxin Group's Overseas Investment Office (OIO) application to buy Lochinver Station. 
While Federated Farmers has taken the principled position of trying to learn what the 'substantial and identifiable benefit' to New Zealand is of this proposed sale, others have gone off the proverbial deep end.
National has been far too dismissive of concerns being raised in some quarters.
Labour has gone to the opposite end by announcing they'd block the sale, along with the Greens.
Meanwhile, NZ First will go further and stop all foreign sales of New Zealand farmland. That seems to be the position of Colin Craig, who stepped into Mr Peters shoes by breaking this story.
What everyone seems to have forgotten is process.
Our overseas investment rules are meant to operate on fair play under the guise of the OIO. Instead, it has turned into an election political circus. The coverage of which, has gone global, given the media who have contacted me.
Whatever we say or do it must not be seen as New Zealand closing itself to the world.
New Zealanders invest in other countries so it would not be in our interests to spark a backlash.
New Zealand has done extremely well from a principled negotiation of free trade agreements, like the China free trade agreement. We have to be careful not to kill the egg that laid the golden goose.
Yet this is not carte blanche as we need to understand what the substantial and identifiable benefit to New Zealand of Lochinver's sale, over and above what a New Zealander could do in buying this station. 
There could be economic opportunities for New Zealand businesses, like winning direct consumer reach into an overseas market.  In other cases, it could be opening up a property to the public or significant investment into one that has become rundown.  A great example of this being music producer Robert "Mutt" Lange's 53,000 hectare gift to the Queen Elizabeth II National Trust. 
There must be a payback because foreign investment is a two-way street.
Federated Farmers is not saying the sale should not go ahead but this is a test for OIO rules tightened in 2010. An "economic interests" factor allows ministers to consider whether New Zealand's economic interests are adequately "safeguarded and promoted" in the case of land aggregation or vertical integration.
Land aggregation is where land is assembled into a strategic parcel.
The trigger level is ten times what the average farm size is and Lochinver's proposed sale breaches that trigger point by a factor of three.  This is why the OIO needs to have a good look at the proposed sale to see if there are real and tangible benefits that come to New Zealand from its sale.  Quality farmland is, after all, a finite commodity.
There is also that vertical integration test because a search of Shanghai Pengxin's media releases shows interest in processing.  Shanghai Pengxin, in its purchase of the CraFarms, undertook not to build processing unless it was 50 percent owned by a New Zealand entity.  Yet owning the supermarkets, logistics, processing through to farms is vertical integration.  This risk greatly reduces the value to New Zealand since the half of what local dairy farmers get paid is spent locally in their community.
To Federated Farmers we need to get a collective idea as to what the real picture of foreign investment is.
We have proposed a national register of foreign investment to discover what the real extent is.
What we know is that many of the sales notified to the OIO do not actually go through.  If you like, the OIO is a flowmeter and not a stocktake but there is good quality information to start the ball rolling, dating back to 1998. 
Another thing we need to realise is that a big proportion of overseas buyers migrate here to live and farm.
Take my Vice-President, Anders Crofoot and his family, who hail from upstate New York. Given New Zealand's farm system is the world's-best we attract the best farmers from around the globe.  It would be catastrophic to shut the gate to them.
We also need to realise that not only do companies come back into New Zealand ownership, but sheep stations too, like Lillybank in South Canterbury.
If individual farms are sold it does not mean they are gone forever, but where there is land aggregation, that potentially becomes a different story.
Federated Farmers is not in anyway opposed to overseas investment in our farmland but Lochinver is potentially a question of land aggregation.  We must take land aggregation and vertical integration seriously as we have a finite amount of land.
We must also do what is best for New Zealand and ill conceived tit-for-tat policies based on weak statistics or emotion do us no good.  This is why we need a national register of farmland for as land aggregation increases, so must the level of scrutiny.
----------------------------------------------------
Dr William Rolleston is the new President of Federated Farmers. This article was first published in the Manawatu Standard. It is here with permission.