Andrew Hoggard says the best thing we can do as farmers is to reduce the push for unionism by being the best employers we can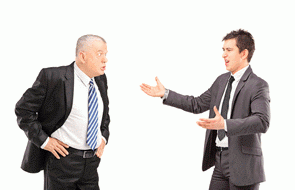 By Andrew Hoggard*

I am going to propose something provocative.
The big long term issue for us isn't going to be water but will be employment and occupational health and safety. 
While the mention of water and farming gets some people worked up, the truth will eventually break through the spin and I think we are just starting to see this.
When it comes to employment matters though, our industries have been named by the government's Worksafe NZ as the most dangerous.
Another part of government says a big minority of employers aren't meeting basic employment law obligations.
If that's not enough, we're fully in the crosshairs of the Council of Trade Unions too.
If you are a member of Federated Farmers we have the contracts and legal support to help you out.
The advantage of a large membership means they are both tested and cheap.
If you aren't a member and are not doing much on employment law compliance, your business is risking a huge shellacking in the Employment Court.
Where employment law will head after the September 20 election is anyone's guess based on Sunday's poll results.  It is a warning that a 'devil you know National-led government' is as certain as the All Black's crushing the Wallabies. 
So let's assume, just for the moment, there is a change of government.
Aside from a slew of new taxes and policies, the few farmers left standing will likely find employment relations have done a Back to the Future. But instead of a flash DeLorean we'll be taken back to pre-1984 labour relations.
As the unions wield major constitutional power within the Labour Party we know a Labour-led Government is a matter of when and not if.
What we are seeing politically is a wholesale rejection of the post-1984 consensus.
While National and its allies stick to the economic script written by Roger Douglas and later Ruth Richardson, every other party is ripping that up in favour of hands-on Government, very few people under the age of 40 will have any memory of.
For those over the age of 40, they'll recall employer groups that were organised like the unions. They'd recall testosterone fuelled table thumping as collective agreements, or 'awards,' were hammered out between unions and employers.  If the unions were unhappy with the way negotiations were going, then they'd up stumps and take their members out on strike.  Employers had a similar weapon called a 'lock out.'
In 2012 there were a dozen work stoppages but back in the late 1970s, there were over 400 holding up everything from bridges to buildings. Where there was an impasse a specialist industrial relations court would be asked to step in. In more extreme occasions it was the government.
Farming has been traditionally non-unionised because most farms were 'family run.'  Where there are workers, we tend to be a rough and ready meritocracy since anyone can get ahead and aspire to farm ownership. I am rostered on just like my staff and I muck in with them.   You cannot be a successful farmer if you don't actively farm. 
When there is a change of government, I believe our history of almost no organised farm worker unionism will likely change.
I suspect the unions will push for "national award" detailing minimum pay and conditions.
This could well mean a return to compulsory union membership.
It seems ironic in the United Nation's "Year of the Family Farm," which politicians talk-up in a misty-eyed sort of way, that plenty of policies seem designed to kill off family farming.
While I run a medium sized farm at 300 hectares it would have been huge when I was a boy.  We've had to grow bigger to meet higher expectations of environmental stewardship, better animal welfare as well as being safer and better workplaces.
The best thing we can do as farmers is to reduce the push for unionism by being the best employers we can.
We must actively use professional contracts, agreements and forms and have written policies.
While Federated Farmers provides our members easy access to these like through 0800 327 646, my message to all farmers is to get professional advice just like we do with farming matters. 
If this is a case of Back to the Future for employment relations, I would guess Federated Farmers may have to become the farm employers' representative.
I don't relish that prospect so it underscores why we can't afford to be bad employers.
-----------------------------------------------
Andrew Hoggard is Federated Farmers new Dairy Industry Group chairperson.