Peter Redward points out that for Fonterra to achieve its latest farm gate payout expectation, either a significant decline in the value of the NZD and/or a sharp rise in prices is needed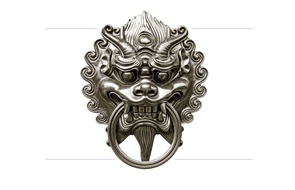 By Peter Redward*

On 27 August, Fonterra's shareholders' council reaffirmed its farm gate payout expectation of NZD 6/kgMS.
The shareholders council acknowledged difficult market conditions, stressing to farmers that they need to "continue exercising caution with their farming business budgets" but that "current market views supported by our own forecasting indicate commodity prices improving later this year or early in 2015" with the decision to maintain the current farm gate milk price expectation reflecting "the longer-term outlook for dairy."
Its hard to over-state the importance of dairy product prices to our economy with movements in dairy product prices mattering enormously for both the NZD and short-term interest rates via their impact on both our balance of payments and net national income.
For instance, we estimate that a NZD 1/kgMS rise/fall in prices raises/lowers farmer income by NZD 1.6 bln (0.7% of GDP).
In order to assess the credibility of Fonterra's farm gate milk price expectation, we have constructed a simple cash flow forecasting model.
We then conduct scenario analysis around potential movements in the NZD exchange rate and auction prices over the GDT platform. The milk price is essentially derived from the revenue of the 'Reference Commodity Products' – comprising WMP, SMP, BMP, butter and AMF – less associated costs, divided by the amount of milk supplied.
Our exercise confirms Fonterra's payout of NZD 8.40/kgMS in 2013/14 but there remains considerable downside risk for 2014/15.
It is worth mentioning that "prices primarily reflect US dollar prices achieved by Fonterra on the twice-monthly GlobalDairyTrade (GDT) trading platform, converted into New Zealand dollars at Fonterra's actual average monthly foreign exchange-conversion rate."
The central assumptions of our projections are that milk collection will increase by 10% from the 2013/14 season's 1,584kgMS – which is perhaps a little optimistic – the conversion yield remains fixed and it is distributed over the Reference Commodity Products at the same proportions as past seasons.
Besides that, the three main categories of expenses:
1) lactose purchases (volume),
2) cash costs, and:
3) capital costs,
are determined as a multiple of milk collection.
However, we do not have a reliable lactose price series, which has led us to use the latest available GDT price, which is then converted into NZD at the appropriate rate in the respective scenarios. Our model yields a baseline payout of NZD 8.40/kgMS for 2013/14, in line with Fonterra's guidance.
In our first scenario, we assume the average GDT price and NZD exchange rate on a season-to-date basis. As the season progresses, this scenario will slowly converge towards the final payout. Under this scenario, we derive a milk price estimate of NZD 5.11/kgMS, some 14.8% below Fonterra's guidance.
Based on this scenario, farm gate income will fall by some NZD 4.37 bln (1.9% of GDP); and that's under the assumption of a 10% lift in milk solid production.
While the 2014/15 season is still in its infancy, we are concerned that recent prices in the GDT auction have fallen well below their season average and consequently, our first scenario may be over-stating farm gate returns. Hence, in the second scenario, we assume a combination of the aforementioned season-to-date average and the current level of the GDT and NZD, weighted by the corresponding time period.
This scenario produces a milk price estimate of NZD 4.53/kgMS, some 24.5% below Fonterra's estimate, emphasising the severity of the recent plunge in prices on the GDT platform.
A fall in milk prices of this magnitude would lower farm gate income by NZD 5.4 bln (2.3% of GDP).
Our third scenario assumes that prices on the GDT platform remain unchanged and the NZD remains at current levels for an entire season. This scenario highlights the full severity of the decline in dairy product prices and is consistent with a milk price estimate of just NZD 4.34/kgMS and a decline in farm gate income of NZD 5.7 bln (2.5% of GDP).
Finally, we conduct a sensitivity analysis, producing a matrix of potential milk prices based on season average movements in both the NZD and GDT prices. This table highlights the potentially devastating impact of the recent 40% plunge in dairy prices on the GDT platform and the still-strong NZD.
In order for Fonterra to achieve its farm gate payout expectation, we need to see either a significant decline in the value of the NZD and/or a sharp rise in prices on the GDT platform.
While this cannot be ruled out, experience tells us that forecasts of commodity prices are fraught with disappointment.
We note that just as a maiden over in a one-day cricket match raises the run-rate required for the second batting team, every GDT auction in which prices undershoot Fonterra's projection, and every week that the NZD remains elevated, increases the difficulty Fonterra will have in achieving its milk price target.
The potentially massive negative consequences for New Zealand require no explanation.
Milk price sensitivity

Source: Bloomberg, Redward Associates
---------------------------------------------------
Peter Redward is the principal at Redward Associates. You can contact him here.