Standard & Poor's lowers Fonterra's credit rating because of a new "financial risk appetite that is more aggressive than what we had factored into the previous ... rating"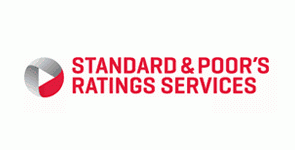 Content supplied by Standard & Poor's
Standard & Poor's Ratings Services said today that it had lowered its long-term rating on Fonterra Co-operative Group Ltd. to 'A' from 'A+', and affirmed the 'A-1' short-term rating.
The outlook on the long-term rating is stable.
At the same time, we lowered the rating on Fonterra's subordinated notes to 'A-' from 'A'.
We also lowered the ratings on its Chinese renminbi notes to 'A' from 'A+' and the Greater China regional scale ratings to 'cnAA+' from 'cnAAA'.
The downgrades follow Fonterra's announcement of a proposed equity holding in Chinese company Beingmate.
"Fonterra's proposed sizable shareholding in a commercial company operating in China indicates a financial risk appetite that is more aggressive than what we had factored into the previous 'A+' rating," Standard & Poor's credit analyst Brenda Wardlaw said.
This is notwithstanding the fact that the proposed transaction does not affect Fonterra's effective subordination of milk payments to suppliers and its resultant discretion in setting the estimated forecast milk price.
The proposal involves Fonterra acquiring a shareholding (via a tender process) of up to 20% in Beingmate. A distribution agreement with Beingmate will facilitate growth in sales of Fonterra's New Zealand-manufactured infant formula in the growing Chinese market.
A joint-venture arrangement for ownership of Fonterra's Darnum manufacturing plant in Australia is also proposed, with Beingmate acquiring a 51% ownership interest.
The net investment cost will exceed NZ$600 million. The proposal is subject to regulatory review in both China and Australia.
This transaction is occurring at a time when Fonterra is also undertaking large investments in plant expansion and optimization in New Zealand, which would cost about NZ$555 million over the next few years.
In addition, global dairy product prices are currently weak, resulting in a reduction in the estimated forecast price of milk to NZ$6.00 per kilogram milk-solids early in this season, from NZ$7.00 per kilogram.
We acknowledge that the sourcing of product for distribution via the partnership from New Zealand milk means the pricing flexibility afforded through subordination will not be affected. However, the scale of the proposed acquisition; a reliance on dividends from the equity holding, rather than having direct control over cash flows; higher leverage in the short-term from this transaction; and the capital expenditure, worsen Fonterra's credit quality to the 'A' rating level.
Ms. Wardlaw added: "The stable rating outlook reflects our view that the effective subordination of the company's payments to its supplier-shareholders remains entrenched within Fonterra's business model. Implicit within the ratings is our expectation that future investments are unlikely to change the proportion of milk supplied from New Zealand materially."
If Fonterra were to undertake further material debt-funded transactions, particularly in higher-risk geographies that alter the supply mix that may also undermine the subordination benefit, downward pressure on the rating could occur.
An upward rating trend is unlikely, as it would require an increase in lender protection from the subordination benefit.
We consider this scenario as unlikely, however, given that Fonterra's long-term growth strategy will inevitably include greater expansion outside its co-operative supplier base in New Zealand, in addition to organic growth in its home base.