The Weekly Dairy Report: Small volumes of WMP help stabilise auction prices but a long way to go for farm profits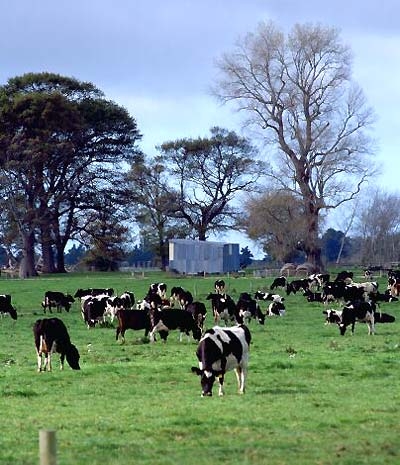 More concerns about lack of rainfall in eastern parts of the South Island as records show soil moisture levels are 50% of the norm after a dry 4 months, and weather analysts are predicting cooler than normal temperatures for November.
Dry land areas are changing colour and hope is reliant on rain coming from downpours that often occur with thunder and lightning at this time of year.
North Island areas are now averaging grass growth rates over 30kg/dm per day while in the south they are languishing in the mid 20's and in some eastern areas the rate is plateauing with the dry.
While New Zealand milk flows are close to the record peak, the rest of the world has also turned on the milk tap with European production 4.4% ahead of last year and looking for alternative markets with the Russian ban.
More market signals reflecting the weak dairy climate are seen in the adjustment downward for this season's forecast by Open Country to $4.70-$4.90/kg ms.
In the globaldairytrade auction overnight prices eased slightly, although on reduced volumes whole milk powder values rose by 1.6% but all other commodities fell.
Fonterra has stated that for the $5.30 forecast to hold firm WMP prices need to reach $3500/t by March but todays price still a $1000/t short illustrates the downward pressure on the payout.
Pasture quality in the north is starting to decline with managers minimizing the impact with silage harvesting, topping and rotation length, and insect scientists warning that black beetle larvae have overwintered well and could be a problem this summer.
Mating is about to start in the south and with all inductions banned from next year advisers report many Canterbury farmers have adapted well to this change.
With irrigation allowing more controlled planned feeding to achieve BCS targets, well grown heifers and a strict culling policy for late calving cows, they are achieving mating goals without using the outdated induction procedures.
Northern farmers are reminded not to skimp on numbers of bulls for natural mating and ensure they rest and rotate to ensure all cycling cows are served.
The stigma of poor environmental management continues to plague the dairy sector with non compliance rates high in Otago and NZ's "worst" dairy farm offender from Marlborough has been threatened with jail unless he immediately tidies his act up.
Dairy beef weaner sales are now proceeding and after a slow start are catching the heat of the beef fire and good 100kg+ calves are making between $4-$5/kg lwt at recent sales.