Federated Farmers calls for an audit of overseas investment approvals and a register of foreign ownership of land, supporting Labour's Stuart Nash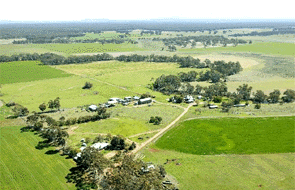 Federated Farmers has added its support to Labour MP Stuart Nash's call for an audit of overseas investment in New Zealand.
President William Rolleston says the Federation supports direct overseas investment in New Zealand, but for sensitive assets such as farm land there needs to be demonstrable benefits for New Zealand and ongoing monitoring and enforcement to ensure promised benefits are actually delivered on
"If an investor located overseas can add something that New Zealanders can't or won't provide, then there is a benefit.  If instead there is a strategy to simply buy up swathes of farmland and create a vertically integrated enterprise, to take it out of New Zealand control, then we have a concern.
"The trouble is that we don't have enough information to tell whether conditions are being kept or if a previously undisclosed strategy is being followed."
"It's true the Overseas Investment Office requests and considers written information when it's considering applications and it's also true that once purchases are approved and completed the OIO requests and considers written information on compliance with approval conditions.
"However, these apparently are only desk-top exercises and OIO officers do not, for example, visit the properties to see for themselves.   Stuart Nash is right to question whether there is a serious monitoring deficiency after the overseas investment approvals process," Dr Rolleston says.
Federated Farmers has previously requested the Government establish a national register of foreign ownership.  But so far this has only received a lukewarm response.  The Government says it prefers to wait for the outcome of a similar register in  Australia.
"Overseas land ownership is a sensitive issue among many farmers, as much as it is for other New Zealanders, and we deserve to have the evidence so debate can be informed," Dr Rolleston says.