The Sheep Deer and Cattle Report: More falls in sheep and beef but venison finds it's bottom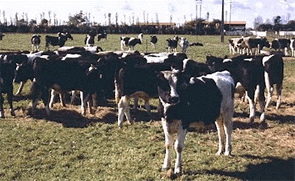 BEEF
Beef schedules drops are slowing as global supply is compromised by droughts in big beef producing countries, but with space delays up to a month for prime cattle, prices could be flat for a while yet.
By the end of 2014, beef processing numbers were over 20% ahead of last year, as feed shortages in the south and strong values have stimulated a much earlier kill.
Saleyard prime steers are still selling ahead of export but with local trade prices also still easing more falls look likely but good store animals are difficult to find and are good buying if feed is avaliable.
A fire at Taylor Prestons plant in the freezer area has seen major product loss, but the company is confident disruption will only be short term.
The Ministry of Business Innovation and Employment reports favourable opportunities for the primary industries and land based careers, and agriculture education needs to sell this to young New Zealanders as they look to meet growth targets in the future.
WOOL
Woolgrowers will be heartened by the lift in the NI auction that saw a very good clearance on the back of a much weaker currency.
Lambs wools reached a yearly high to help buffer some of the meat schedules decline, but only for those farmers with water and feed.
---------------------------------------------
Farms For Sale: the most up-to-date and comprehensive listing of working farms in New Zealand, here »
---------------------------------------------
DEER
Venison schedules seem to have hit their summer lows but currency issues with the Euro continue to cause concerns with the Euro now about 7.5% ahead of last year.
The Deer Industry Chairman reports that the sector is diversifying its market destinations as it looks to encourage selling increasing volumes outside Europe.
Sire stag sales have now concluded with animals with velvet genes in most demand while venison sires attracted only flat prices.
LAMB
Export and local trade schedules have continued to fall this week, as the conditions increase numbers offered, and killing weights drop.
Space continues to tighten as the store market falters, with the benchmark Rakaia Gorge offering in the South Island having to meet a softer market with no help from Southland or North Island buyers.
Prices here have dropped to around the $2/kg lwt mark to uneconomic levels, and if dry conditions continue this could be a very lean year for some SI sheep farmers.
Store breeding ewe sales are about to commence in the south, and given falling schedules and feed shortages they could be hard going, while in the north values were reasonable on light yardings.
Facial eczema warnings have increased with the encroaching dry in the North and farmers are being further encouraged to invest in areas of drought resistant pastures to minimize risk of their business.
Sheep farmers were reminded of the lack of profitability of their sector at present returns by a Geraldine consultant, who calculated the average cost of production for lamb is $85/head.