Protestor threatened in November to lace Fonterra infant fomula with 1080 poison; 40,000 tests done and no poison found; dairy stocks halted on NZX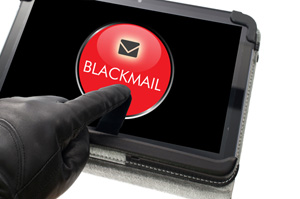 By Bernard Hickey
The Ministry of Primary Industries and Police have announced an anti-1080 poison protester sent letters and poisoned samples of infant formula to Fonterra CEO Theo Spierings and Federated Farmers in November threatening to lace infant formula with 1080 from the end of March unless the Government stopped using the poison to kill pests.
They said more than 40,000 tests of infant formula had been done and no poison had been found.
Meanwhile, the NZX halted trade in shares of dairy companies and the New Zealand dollar fell almost a cent to just under 73 USc through afternoon trading.
Prime Minister John Key, Primary Industries Minister Nathan Guy and Food Safety Minister Jo Goodhew held a news conference in the Beehive to reassure consumers that the chances of the threat being carried out were extremely low.
"It's a form of eco-terrorism. The reality of anyone carrying out this threat are extremely low," Key said, adding the Government would not give in to the threat by stopping drops of 1080 on native forest. He also described it as a hoax and an act of criminal blackmail.
Key said international trading partners had been informed in February, including those in China. The Government had originally planned to announce the details of the threat next week, but had brought forward the announcement because of media inquiries.
Police appealed for public help to find the protester, or for the protester to turn themselves in.
"Anonymous letters were received by Federated Farmers and Fonterra in November 2014, accompanied by small packages of milk powder which subsequently tested positive for the presence of a concentrated form of 1080," Police said.
"The letters threatened to contaminate infant and other formula with 1080 unless New Zealand stopped using 1080 for pest control by the end of March 2015. The letter writer threatened to disclose the threat publicly if the Government did not meet this demand by this time," Police said.
A full investigation had been underway since November in an Auckland-based investigation code named Operation Concord with up to 36 staff. The Government had informed its major trading partners and informed 20 manufacturing operations in New Zealand.
"Whilst there is a possibility that this threat is a hoax, we must treat the threat seriously and a priority investigation is underway," says Deputy Commissioner (National Operations) Mike Clement. 
"We therefore encourage the letter writer to come forward to Police.  The letter writer may not have really considered the implications of their actions when this communication was drafted.  Now is the time to put this right by picking up the phone and calling us," Clement said.
Audits done and new security introduced
MPI Deputy Director-General Scott Gallacher said the Government's first priority was protecting the health and wellbeing of consumers.
"We are confident that New Zealand infant and other formula is just as safe today as it was before this threat was made. People should keep using it as they always have," Gallacher said.
"People should feel equally confident about using imported infant formula which has to meet New Zealand's strict food safety requirements and is equally secure in the retail chain," he said.
"The ability for anybody to deliberately contaminate infant and other formula during manufacturing is extremely low. Regardless, we encourage people to be vigilant when buying infant and other formula. Our advice is always to check packaging for signs of tampering. We are reinforcing that advice as a result of this blackmail threat."
Gallacher said MPI had strengthened security measures in retail stores, conducted enhanced milk and milk product testing, including a new 1080 testing programme, increased vigilance by all relevant players in the supply chain, introduced extra physical security at factories and conducted an audit programme to confirm dairy processing facilities were secure.
"The combined MPI and industry testing programmes confirm there is no 1080 in infant and other formula. We have tested just over 40,000 raw milk and product samples and we have had no 1080 detections," Gallacher said.
"This criminal threat is designed to cause fear in order to generate a political outcome. It is using food as a vehicle but should not undermine confidence in our world-class food safety system or in any manufacturer," he said.
Synlait and Fonterra make statements
Synlait Milk said it was confident that its food safety systems and security standards protected the integrity of its products. 
"We have full end to end supply chain control from farm to container for all milk powder and infant formula products. This includes quality testing of raw milk and comprehensive testing of finished product before it is loaded in shipping containers for export," MD John Penno said.
Existing security at Synlait includes a fully fenced site, electronic gates, and comprehensive Closed Circuit Television (CCTV) recording and swipe card access to critical key areas such as their nutritional plant, Penno said.
Fonterra said it acknowledged the announcement by the Police and MPI and had been informed there was no health risk to consumers.
"It has assessed the likelihood of the threat being carried out as 'extremely low'," Fonterra said.
"We can fully assure our customers and consumers that all of our milk and products are safe and of high quality, and our supply chain continues to be secure and world-class. We are playing our part in helping the Government manage the criminal threat, as is the rest of the dairy industry," Fonterra Chief Executive Theo Spierings said.
"We have taken immediate and decisive steps to give our customers and consumers added confidence – including increased testing and security measures."
Fonterra had worked with MPI to establish a validated testing regime that was being used by the dairy industry for both raw milk and dairy products targeted by the threat, Spierings said.
"In mid-January, Fonterra began its own testing regime to provide its customers with further assurances as to the safety of its products. Fonterra is testing all raw milk that it processes - testing every tanker. Fonterra is testing all paediatric products and nutritional base powders that it manufactures as well as all paediatric products and nutritional base powders manufactured after 1 September 2014," Fonterra said.
(Updated with comments, reaction, detail, Key's comments)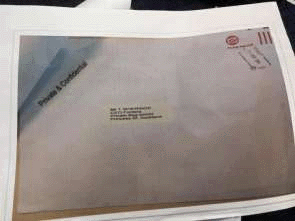 Copy of letter sent to Spierings in November.