The Sheep Deer and Cattle Report: Red Meat sector report needs to ignite change for sheep sectors survival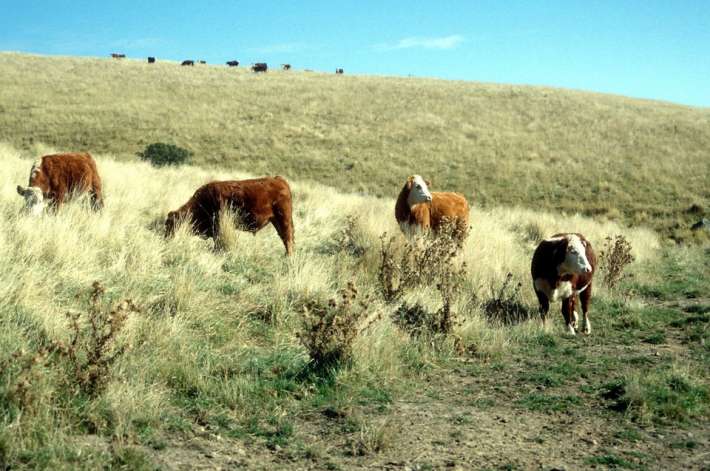 LAMB
Good drought breaking rains have been experienced in many of the dry NI areas from cyclone Pams aftermath, but in the south while more rain has arrived, much more is needed soon.
Lamb prices have stabilized at the bottom, as processors wait on results of the chilled Easter consumption, to determine future demand for the product.
With an advanced kill, Beef and Lamb NZ statistics show exports in February were well ahead of the norm, and the backlog kill demand seems to be easing.
The mutton market has also stabilized, and processors report the lower kill has seen a reduced reliance on the Chinese.
Demand for store lambs is rebuilding as farmers crops have been harvested, and recent moisture improves the prospects for lamb winter finishing.
Early rams are now out, and with the main mating period under a month away and quality grass yet to emerge from recent rains, an investment in quality supplements to boost ewe condition should prove profitable.
The Meat Industry Excellence group releases it's long awaited report on the state of the red meat sector tonight, and most will be hopeful this ignites significant change to enable a more sustainable future.
At the current rate of flight from sheep, ewe tallies are predicted to be down to around 15 million in five years time, and with present lamb returns below the cost of production, radical changes must be made to save this sector.
WOOL
The wool market rebounded but all on the back of an easier currency, as the season of stable prices continue, for crossbred and lambs wools.
Indicator prices for crossbred wools are 30c/kg ahead of last year but lambs wools are 145c in front, as the demand for these soft wools has been strong all season.
BEEF
Steer and bull schedules stayed flat this week, but manufacturing beef prices lifted, as some signs of recovery were seen out of the important US beef market, as the strike backlog clears, and the early kill dampens supply.
The US currency which is trading greater than 10c below last year, is proving very helpful in keeping NZ beef competitive, and combined with an expected shortage of animals later in the season, should push schedules upwards again.
Many farmers in the drought areas have been weaning and selling beef calves early, to allow mothers to recover condition before winter, and the strong beef market compensated somewhat for the lack of weight, has returned much better per kg prices than last year.
Saleyard prime steer prices have bottomed and are on the way back up as numbers of quality animals dwindle after the early kill.
DEER
Processors report strong concerns about the falling value of the euro on venison, as despite increasing value being achieved from frozen and chilled product in Europe, farmer returns will continue to fall.
The velvet sector continues to manage its growth in balance with supply, and some producers are reporting better returns than dairy.