Primary Industries Minister cautious on chances for Meat Industry Excellence proposal for Fonterra-style industry Co-op getting off the grounds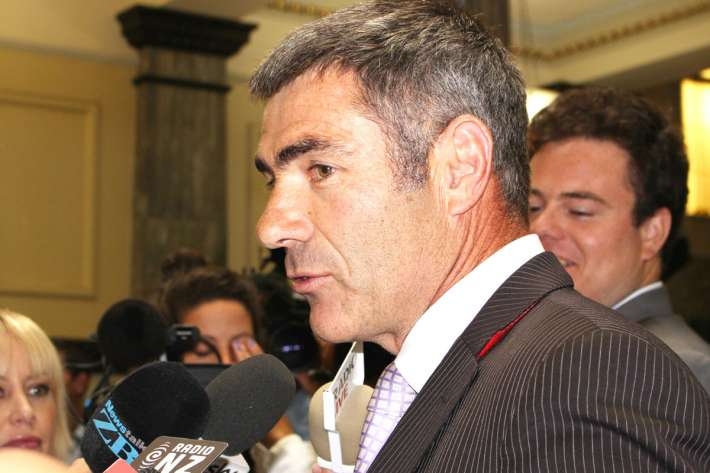 By Bernard Hickey
Primary Industries Minister Nathan Guy has downplayed the chances of a 'Big Red' meat industry consolidation into a Fonterra-style Co-operative happening any time soon.
Guy has also rejected calls for the Government to lead any consolidation in the same way the 1999 Labour Government pushed through the legislative and other regulatory changes needed to create Fonterra in 2001.
Speaking after the release by the Meat Industry Excellence group of its "Red Meat Industry - Pathways to Long-Term Sustainability" report, Guy said the Government would wait to be presented with a single, coherent proposal before taking any action.
Guy said he welcomed the report and said it may act as a catalyst to create more momentum, but that the meat industry was much more splintered now than the dairy industry was in the late 1990s and that farmer appetites for such consolidation tended to ebb and flow with returns.
The report said a consolidation of the industry could save NZ$444 million a year in processing costs. It estimated savings of more than NZ$400 million if the South Island-based Silver Fern Farms and Alliance Group Co-operatives were to combine, while savings of over NZ$1 billion were possible if Silver Fern Farms, Alliance Group and the privately-held ANZCO and AFFCO agreed to a coordinated consolidation.
The report recommended the creation of a 'Big Red' holding company to park redundant plants and arrange plant closures, and it said the Government had an essential role in enabling the consolidation.
'No coherent proposal yet'
Guy said just over 50% of the meat industry was in cooperatives, which was much less than was the case with dairy industry in the late 1990s in the lead up to the creation of Fonterra..
"This report is a good opportunity to go and have that discussion with farmers and with processors," Guy said. "Obviously the size of the prize is large, but this issue has been around for a long period. It's a matter of getting everyone in the room and getting a coherent plan and that will take some time," he said.
Guy questioned whether there was over-capacity, given farmers had told him in recent weeks it was taking 3-4 weeks to get their stock into plants.
Asked if the Government should lead the process, as the 1999 Labour Government coordinated and pushed the creation of Fonterra in 2001, he said: "I don't think we should be front and centre on this one. I've always said my door is always open if there is a clear, coherent plan going forward, and I can't see one that's joined up with farmers and processors at this time."
Guy also pointed to the recent change of leadership at Dunedin-based Silver Ferm Farms (where Dean Hamilton replaced Keith Cooper) and the Invercargill-based Alliance Group (where David Surveyor replaced Grant Cuff) as positive for reform.
"The indications I'm hearing is they're working closer together than they have previously, which is a good sign," Guy said.
"This has been around for long time for farmers. It often mobilises when returns drop away a bit. Returns for this year have been above the normal, so I'll be interested to see what farmers think of this report and how they can mobilise some momentum for change," he said.
Labour reaction
Labour Primary Industries spokesman Damien O'Connor said the the Government needed to show leadership and take action from the report.
"This report offers direction and no concrete answers, but leaves the pathway for central government leadership to bring about the co-ordination and restructuring needed," he said.

"This invaluable report has only eventuated because of the commitment of the Meat Industry Excellence group and it's now time for the Government to deliver for its rural constituency."
(Updated with photo, comments from Damien O'Connor)