The Sheep Deer and Cattle Report: Many sire stags and rams now out as weather changes to the autumn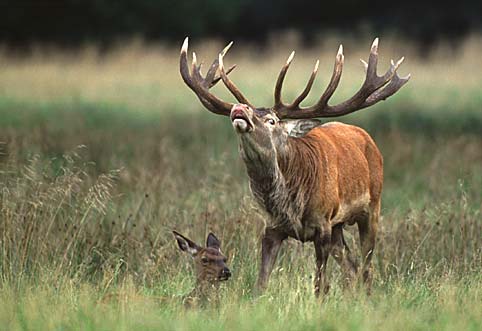 DEER
 
While farming leaders urge farmers not to blame the currency for poor returns, the venison industry with most of it's market in Europe and the currency about 10% ahead of last year, is finding returns hard to survive on.
Deer health is another focus in the Passion2Profit programme run to lift deer farmers profits, and while most reveal they are a low cost animal to run, some animal issues can severely affect productivity.
Managers will now have their sire stags out, young animals weaned, and have hinds on quality feed, as they look to improve BCS and ensure a successful mating.
LAMB
Export schedules still sit at the bottom but local trade prices lift again this week, as Beef and Lamb NZ's mid season report reveals lamb revenue is back 3.6% both in price and production.
The increasing local trade schedule, well ahead of export returns will attract more of the top end lambs, but after an early revival in the store lamb market, drought affected animals are getting hard to sell as the recent rain dries up.
Lamb processing statistics reveal average lamb weight are only slightly behind last year, which is a good effort considering many areas had a slow spring, drought conditions and earlier kill.
The drought still rolls on in the east coast of the South Island, even though recent rains have greened up areas in the south and freshened up winter feed crops, some farmers in the northern regions have had to eat their winter feed crops early.
Some river water is filling the irrigation storage dams of the alpine rivers, but fears from the Opuha scheme are that winter rains may not be enough to recharge the lake fully and see the new season start without good reserves.
Landcorp announced a reduced half year result, as they looked to add value with a supply of lambs through Silver Fern Farms and Tescos, and a partnership with NZMerino with it's coarse wool clip.
WOOL

This weeks North Island sale saw a lift in indicator prices for all wool offered even as the currency again eased upward, lead by fine crossbred and lambs wools which are selling at present above the seasons average.
BEEF

Export schedules start to move off the summer bottom into the $5/kg mark in the North Island, local trade prices lift, as do prime steers in the saleyards, as the early kill causes supply issues at the works.
Rabobank reports that the impending US BBQ season will drive beef prices higher as domestic and global shortages drive the price for product in that country.
High cattle to sheep ratios significantly improved returns for NZ sheep and beef farmers in Beef and Lamb's mid season update, and tight global supplies should ensure this should continue for a while yet.
Early calf sales in the drought area of Culverden have seen the offering 25kg lwt down on last year but demand was still strong for well bred beef calves.