Are capacity utilisation and processing costs part of the beef problem, and if so, what is the solution, asks Keith Woodford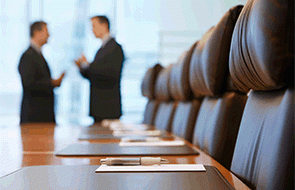 By Keith Woodford*

I have previously analysed data from consultants GHD on capacity utilisation and processing costs in the sheep industry.
These GHD data underpinned the major Meat Industry Eexcellence (MIE) recommendations in their recent Report.
However, whereas MIE focused on the need for amalgamations, I showed that the crucial evidence was the exposed position of Silver Fern Farms relative to other processors.
The overall cost leader was Ovation, which lies outside the 'Big Four'.
Here I analyse the beef processing costs to see if a similar story emerges.
The simple answer is that for beef, as with sheep, there are big differences between the industry cost leaders and the rest.
Once again, Silver Fern Farms appears to be one of the laggards, but it is not there by itself.
The small Te Kuiti-based UBP company, owned by American Taiwanese and registered in the Virgin Islands, is the apparent cost leader. [Correction: I am advised by UBP Managing Director Roger Stewart that the ownership came back to New Zealand approximately five years ago.]. It has combined variable and fixed operating costs about 16% less than most other operators. They are described by GHD as the 'best practice' company.
In the sheep industry, processing capacity utilisation has been declining as a consequence of declining sheep numbers, and it is now only 47%.
However, for the beef industry, although in recent years there has been some minor decline in capacity utilisation, the consequences have been less severe.
Across the industry, capacity utilisation as estimated by GHD averages 59% and ranges from 33% (Taylor Preston) to 75% (ANZCO).
GHD proposes that six of New Zealand's 27 export beef facilities should be closed.  It estimates that this capacity utilisation across the industry would rise to 70%, with individual firms then ranging from 33% to 79% capacity utilisation.
GHD believes that with overtime worked when necessary, there would still be sufficient capacity to meet peak seasonal demands. The estimated saving in operating costs is $30 million per annum.
This potential for savings appears to be based on an unstated assumption of a typical year and to ignore regional peaks that differ from national peaks. So the assumptions do look somewhat troublesome, particularly as they apply to some companies.
GHD estimates that implementation of best practice could save $60 million per annum. This is double the savings from closing facilities. However, this separation tends to be lost when the findings are subsequently used within the MIE report.
This lack of separation has implications, given that getting all facilities up to optimal efficiency will not be easy. It will require writing-off some existing equipment and it will require considerable new investment. There is no evidence these costs are included.
It is also possible that GHD has miscued in regard to the improved capacity utilisation for Silver Fern Farms, which is the biggest beef processor. GHD recommends that Silver Fern Farms should close just one medium sized beef plant (Waitoa), which from GHD's data has 11% of the Silver Fern Farms' beef processing capacity, but that this will somehow decrease subsequent processing capacity by 20%. Those numbers do not add up.
Unlike the sheep industry, for beef processing there is no one company that stands out as the weak link.
Instead, there is evidence that most of the companies have a mix of high cost and lower cost plants, with the best quartile of facilities having labour costs about 25% lower than the rest. For commercial reasons, each facility with its labour costs is identified only by a number rather than by name and location.
Despite all of the above, and the evidence that Silver Fern Farms has operating costs similar to many other companies, it is inevitable that much of the focus will now be on Silver Fern Farms.
This is the company that has been struggling the most, in part because of its sheep operations. It is also the company that is currently seeking $100 million of new capital.
In beef it is the largest of the processing companies with a 32% share, whereas in sheep it is only second at 25%.
Whereas many of Silver Fern Farms' sheep processing facilities can be regarded as surplus to national capacity, Silver Fern Farms' beef processing capacity is vital.
It is in that context that the decision by Silver Fern Farms in late 2014 to restructure its sheep and beef as separate business units has clear strategic implications. Given that some of its facilities such as Finegand in South Otago are multispecies, that decision will not have been made lightly.  
Silver Fern Farms and its bankers can be confident that someone will eventually decide to buy the SFF beef business once the sheep business is clearly separated.
It could be a Brazilian company or it could be a Chinese company. Or it could be a mix of existing New Zealand companies that each purchase particular beef assets, and perhaps also some of the best sheep assets. Only time will tell. But that time is now not far away.
Indeed the bidding process has already begun.
However it turns out, it will be like an earthquake in the red meat industry.
Given that Silver Fern Farms is New Zealand's largest combined sheep plus beef processing and marketing company, it cannot be any other way.
----------------------------------
Keith Woodford is Honorary Professor of Agri-Food Systems at Lincoln University. He combines this with project and consulting work in agri-food systems. He will be writing a regular column here. His archived writings are available at http://keithwoodford.wordpress.com