The Weekly Dairy Report: Gloom returns to the market after a sharp decline in auction prices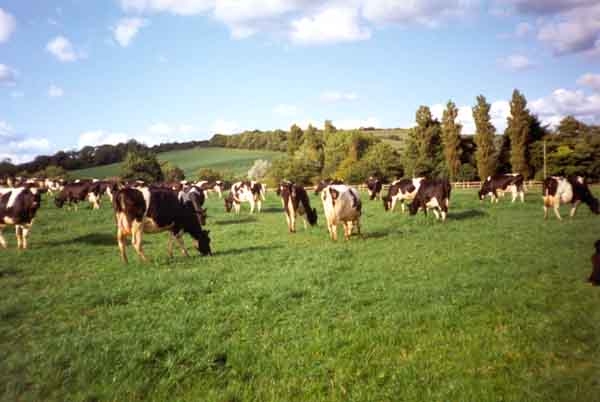 Pastures are definitely greening up in the drought regions, but soil moisture levels remain constantly at risk with any significant period between rain and concerns continue whether enough winter feed will be avaliable for dairy cows.
Areas south of Ashburton are recovering quicker than northern regions, who still wait for rain to break the drought, as NIWA confirm we are in a El Nino cycle.
Most other regions have had a reasonable autumn and late summer, shown by the February milk production figures which were higher than expected to be down only 5% on last year.
The Opuha dam has filled to a small degree, and it is hoped enough water has accumulated to allow one more irrigation for shareholders to water their winter crops before it is too cold, and alpine storage ponds are filling with the westerly rains.
The gloom returned to the market, after Fonterra's poor half year result and the following weak global dairytrade auction, where extra supply affected prices.
Dairy commodities dropped by 10.8%, led by whole milk powder prices which fell over 13% on the last auction, and it is suggested the biggest fall in nearly 10 years.
This has severely shaken the sector and analysts have recalculated this year's payout downward by nearly 20c, and one bank economist adjusted next years to just over $6/kg ms.
Milk contracts  for Open Country Dairy up north for next year have been oversubscribed even at just $6/kg ms, as farmers look for financial surety in a volatile market.
Synlaits half year result also disappointed with a $6.4million loss, and its shares suffered as investor nervousness grew in this dairy slump.
A spot check audit on farmers employment procedures has revealed poor compliance, especially in the area of records, and this is a bad look for those striving to run a business dependant on teamwork.
No evidence yet that a particular cultivar HT swedes, were any more responsible to cow deaths in Southland last winter, than any other varieties, and the thought at the moment blames the mild winter for causing the toxin build up in brassicas in general.