The Weekly Dairy Report: Westland hold firm on prices but Fonterra drops again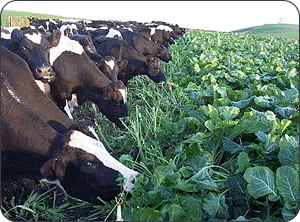 DAIRY
The weather looks to turn cold this week, with snow and harsh conditions introducing the region to winter, and unbelievably still little rain for North Canterbury.
Australian and Japanese weather forecasters have officially declared the existence of El Nino conditions, and if this weather system settles here, another dry period for the east coast areas of NZ could be arriving.
More herds are now being dried off, and those that are still milking are harvesting from the better conditioned later calving cows.
Meat processors report a heavy cull cow kill as managers adjust their farm systems to the new payout climate, and plan to feed a stocking rate that can be sustained on grass grown on farm.
Managers are being urged to be very careful with the transition to winter feed crops especially as the recent very mild temperatures, lack of frosts and rainfall, could increase the possibility of high levels of nitrates in crops.
Fonterra announced their 2015/16 forecast at $5.25 which was at an expected level, but caused some surprise by lowering this years prediction downward to $4.40/kg ms.
They also announced the new seasons advance at $3.66 which will excentuate the cash flow problems many in the industry are expected to face.
Westland stood firm on this years estimates at $4.90-$5.10, but were more optimistic for the coming season at $5.60-$6.00, putting further pressure on Fonterra to maintain market share of the milk take.
Global milk supplies are still ahead of demand, with the US milk production up 1.7% and last months flow a record.
The latest dairy land prices have held firm despite the gloomy market, although numbers of properties sold are well back on the previous year.