The Sheep Deer and Cattle Report: The European game season starts well, and beef prices lift on supply shortages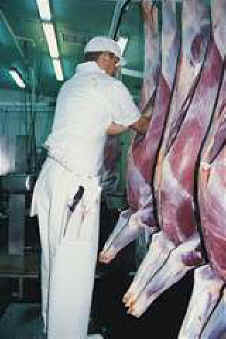 DEER
Venison schedule rises continue, as the chilled season commences and industry plans to expand this business should improve returns at the farm gate.
Feeding animals for production to achieve early chilled venison  targets is expensive, so margins for finishers need to be grown to allow this European  game meat market to be met, and if the chilled season can be extended to better utilise all of the spring pasture, better margins will be achieved.
The weakening Euro is helpful in improving the competitiveness of this product, but on farm production levels need to be lifted as well, to ensure  better profits.
LAMB
Some more chilled lamb schedule price lifts this week, but frozen product demand is weak with price levels falling, as processors look to reduce stocks.
Lack of confidence remains in our two main markets of the UK and China, and although this week's big fall in the currency will help, weak short term demand is the main issue.
Local trade lamb prices have lifted in the south as butchers compete in a market rapidly running out of supply, and saleyard prime lamb prices moved upwards after months of stagnant values.
Silver Fern Farms state they are on track to reduce their debt to $150million, as the announcement of the capital readjustment plan is awaited with interest.
They have also sold their share in a rendering partnership as they look to trim the operation to the bone, but plan to market and sell their meal and tallow through the existing operation.
More scanning results in Canterbury reveal areas gripped by the drought have seen a 25% reduction in conception, as these farmers feel the affects of the adverse weather.
Blue Sky Meats were fined heavily for effluent breaches in Southland, as regional councils ensure all businesses follow the resource consent laws to ensure our ground waters stay clean.
WOOL
Last weeks south island auction saw a weaker currency help stimulate prices from the last north island sale, but prices were back from the previous southern sale in late June.
Indicator values are ahead 60-90c clean per kg on last year, and with a shortage of supply, some of which is climate induced, prospects look good to maintain these price levels.
BEEF
Beef schedule prices lift again, even in the face of a record Australian drought enforced kill, but with herd rebuilding in that country due to start soon, the resulting reduced global supply, should ensure NZ's bouyant beef prices should continue.
Beef contracts have reached $6/kg for supply in the spring, and reports suggest there is strong demand for dairy bull calves to rear.
Big lifts are also being seen in local trade beef schedules as winter supply shortages due to an early kill push the prices, and top saleyard prime steers have passed the $3/kg lwt mark.
AgResearch has developed a new skin test for TB that show less false positives than the present test, and if implemented will return big savings to the sector.
A new rural service provider has rebranded Elders to Carrfields, as it's new owner looks to improve competition in the sector by providing a good range of rural services.
Many sheep and beef farmers will  be concerned at the present poor prices in the dairy sector, as dairy support has been a valuable part of their farming systems and margins are sure to be trimmed as that sector looks for ways to survive.