The Weekly Dairy Report: Three big lifts in a row at the dairy auction and reduced production improve prospects for a better payout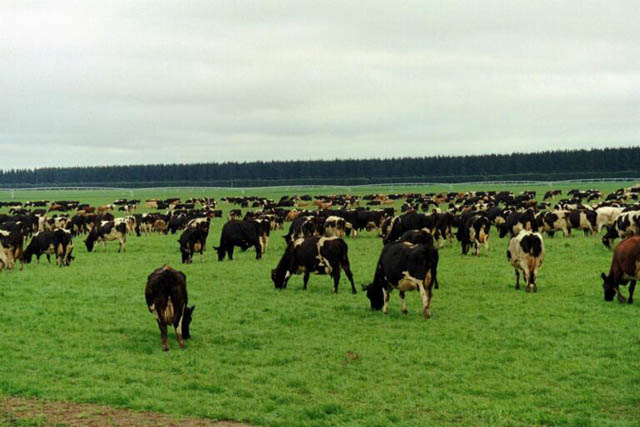 More small indications that spring is getting closer with pasture growth rates climbing to the late 20kgdm/day in North Island, and late teens in the south, but in the far south farmers are suffering under cold wet conditions that have some milking at 18hr intervals.
Concerns have also been expressed with the Southland water plan, which highlights issues with tile drains transporting contaminants directly to the waterways, but farmers comment managing soils without these drains would become very difficult.
Feed in many parts is short, with temperatures limiting production, and with an El Nino forecast hanging over the summer, a strong growthy spring is crucial for a successful season.
Irrigation lakes in Canterbury have replenished well, with the new Carew storage facility full, Opuha nearing capacity, and the main snow melt still to come.
With calving now well through, saleyards should be full of surplus bobby calves, but it appears the heavy cow cull included any lates, which would have supplied  beef cross animals for rearing, leaving a hole in the future beef supply chain.
Overnight, for the third milk auction in a row, prices have responded to the reduced offering and lifted by 16%, lead by the influencial whole milk powder prices, which rose to US $2495/tonne.
At this price the $3.85 forecast has been breached and with NZ production estimates back on last year, prospects of further rises to the predicted payout are possible.
The recent positive recovery of milk prices has been tempered by analysts comments that the upturn will be slow, hampered by big stocks of powders in China, European production that is well ahead of last year, and retailers that will try to cash in on the low prices for as long as possible, after enduring the pain of past high price levels.
Fonterra have suggested that the 2-3% forecast drop in milk production could be conservative, as the present daily flow is behind last year already and the late cow cull yet to influence these volumes, but ASB dairy analysys suggest a 5% drop may be more realistic.
Their new plants in both islands are performing well and enabling the company to further diversify production away from the lower returning milk powders, to better paying products, at this busy time of year.
Westland Milk Products has also announced a major staffing review, as all milk processing plants look to improve their efficencies as they strive to improve farmer returns back to sustainable levels.
Graziers are being urged to firm up contracts before committing to growing crops for the dairy sector, as 2016 estimates suggest winter grazing numbers may fall by 25%.