Keith Woodford says New Zealand businesses must act together to get the huge potential benefits from online marketing of food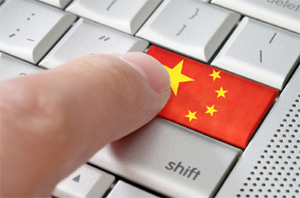 By Keith Woodford*

Recently I was asked to address the New Zealand Institute of Agricultural and Horticultural Science on 'climbing the value chain'.  The address had two parts: first came a focus on understanding our consumers; second came some specific changes required down on the farm.
In this article, I focus on the first part. Arguably, it is because we are not focusing on our consumers that we are struggling so much to climb out of the commodity world. Specifically, we have to focus on China because that is where most of our future consumers live. 
Now to many people that statement about China will be seen as very confronting, and it is a statement that many people will want to refute. But in the long run we do have to confront reality.
Consider the counterfactual. Europe and the USA do not need our food. And they have considerable potential to increase their own production if necessary. In Japan, the population is now declining, at about 300,000 people per annum, but very soon the annual decline will be one million people. Over the next fifty years, the Japanese population will decline from 126 million to about 80 million or maybe even less.
In many other parts of the world, particularly India and Africa, populations are still increasing rapidly, but they do not have the wealth to buy our food. That will not change in the foreseeable future.
I expect that, in relation to India, I will be challenged on the above points. But the facts are that Indian living standards,  measured as GDP per capita, and using exchange rates as the valid basis for comparison, are less than a quarter those of China.  India remains more than 20 years behind China and currently there is no evidence of progress towards a free trade agreement.
So the hard reality is that our future is linked inextricably to China. Of course our future is not only linked to China. There will be ongoing opportunities in Hong Kong, Taiwan, Singapore, Korea, Thailand, Malaysia, and Vietnam.  And we will also find some continuing markets in Japan despite the demographics. 
Indonesia may also become important. However, their population is less than one fifth that of China, and the Indonesian economy is less than 10 percent the size of the Chinese economy. 
So yes, it is a big world. We will indeed find niches in many places, with most of these in Asia. But without China, our future is very constrained. Accordingly, we need to understand as much as we can about China, and what it is that makes Chinese consumers tick.
Actually, I don't think anyone really understands China. It is too big and too diverse. Almost any statement that one makes, it is possible to find evidence for the opposite.  Nevertheless, there are some things we can say as generalisations that will hold most of the time.
China's journey
China is on a huge journey from a rural to an urban society. The urban population grows at about 13 million each year – that is like a city of Christchurch being built every ten days.  The country is now criss-crossed by four and six lane highways. The trains travel at 300 km per hour. The China of 2015 is very different to the China of even 2010, with wealth up nearly 50 percent in those five years.
Of course there are still opposites. Less than two months ago, I was sitting together with colleagues in a tent with Tibetan yak herders, who still live a semi nomadic lifestyle, with a diet almost exclusively of meat and milk products. For those of us who are interested in grassland sustainability and how that fits into global sustainability, those environments are very important. But that is not the China where we are going to sell our value-add products.
Many modern Chinese are hardwired for materialism.  They want to buy, and buy, and buy. But they also want to be sure that what they are getting is genuine. Experience has taught them that trust should not be given lightly.
In relation to food, they certainly want food that is safe. But they also want food which is of genuine provenance; it must be from where it says it is. And once again, experience has taught them that trust should not be given lightly. 
As Kiwis, we buy our food at supermarkets. But that is not quite how it works in China.  China has its supermarkets – probably more than 200,000 of them. But for Kiwis to manage the logistics of supplying the Chinese supermarket jungle is a step too far.
For most Chinese people, getting to the supermarket, and then lugging the goods home, is indeed many steps too far. So increasingly they buy online.
Accordingly, I want to make one very important generic point: the way for New Zealand agri-food companies to get to Chinese consumers is through online marketing. And that has to be with an 'NZ Inc' approach.
When people hear me say this, they typically say they agree. But most of the time they are thinking about individual companies going out and doing their individual thing, with self-proclamations as to how they are part of 'clean and green' New Zealand. Well, that is not going to work.
Aligning with the Chinese online world
To align the food needs and wants of Chinese consumers to New Zealand products, it is essential that Chinese consumers can go to one site where they know everything comes from New Zealand, and where all products are quality assured by an official organisation.  And they need to be able to purchase everything into the one online cart, with their purchases all arriving together at their doorstep within 24 hours. 
Currently, lots of New Zealand companies are trying to go online but doing it by themselves or with very limited partners. As with supermarkets, online marketing is another jungle, which now contains millions of products.  So most companies going it alone are going to fail. Nothing is surer.  With very few exceptions, they are simply not big enough to make it by themselves. 
Currently, there are about 26 million Chinese consumers who fits the key demographic for New Zealand food. That may not sound much out of a total Chinese population now approaching 1.4 billion, but it is more than enough for us to start with. And of course that number is growing rapidly as more and more Chinese climb into the demographic that has lots of disposable money.
About 90 percent of these 'disposable income' people currently live either in the Beijing region, or the Shanghai region, or around the Pearl Delta inland from Hong Kong. They are the same people who are traveling to New Zealand as tourists. 
This year more than 300,000 Chinese will visit New Zealand. In all likelihood that is going to rapidly increase to over half a million a year in the very near future. These people, and their social networks are exactly the same people that we need to be targeting for value-added New Zealand goods.
The key part of the concept that I am currently finding hard to communicate to fellow Kiwis is that there has to be one online site where Chinese can buy all of their guaranteed New Zealand-origin food, and then it has to be delivered to them in one big basket within 24 hours. There is no other way to manage the online jungle.
Managing and integrating the logistics from New Zealand to China is a key part of the structure.  Then there has to be a distribution centre in each Chinese region where we are aiming to sell.  Initially it will need to be Beijing, Shanghai and either Shenzhen or Guangzhou (in the Pearl Delta), but over time expanding much further.   In all, there are more than 150 Chinese cities each with more than a million people.
Assuming we can get this 'NZ Inc' act together, then what are the opportunities for New Zealand?  Essentially, those opportunities relate to anything that we grow and consume ourselves, and which we can put into consumer packs here in New Zealand. It can be wine, or it can be fruit. Or it can be meat or dairy products. Or it can be biscuits and jams or a thousand other products.   In aggregate, we are talking about billions of dollars.
Moving from talk to walk
To really make the system hum, there has to be a public-private partnership in the establishment phase. The Government does not necessarily have to be a long term shareholder, but without the Government there at the start then whatever happens will only be a pale shadow of what could have been.  This is not something that can happen off a shoestring budget; it is actually a very big project.
Unfortunately, there is a big chance that the integrated 'NZ Inc' approach of 'food baskets from down under' is not going to happen. Or if it does happen, it will be put together by Chinese rather than New Zealand entrepreneurs. And in that case they will legitimately take the entrepreneurial profits.
I have now been pushing the integrated 'NZ Inc' approach to 'food baskets from down under' for more than four years, ever since some initial work I did for New Zealand Trade and Enterprise (NZTE) back in 2011.  There is lots of interest, and a few companies are trying to work together in regard to managing their China logistics. But in terms of the big picture, and relative to the prospects, we have not yet got to the action phase. It seems that 'everyone working together' is not the way we usually do things in New Zealand.
----------------------------------
Keith Woodford is Honorary Professor of Agri-Food Systems at Lincoln University. He combines this with project and consulting work in agri-food systems. His archived writings are available at http://keithwoodford.wordpress.com