The Weekly Dairy Report: Another poor auction increases the pressure on dairy farmers budgets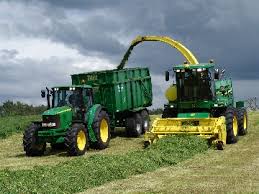 The El Nino weather pattern continues with the North Island mostly achieving good pasture growth rates but these are predicted to ease as dry cooler conditions have tempered the spring flush.
Less rain and warmer conditions in the deep south has seen production improve, but big numbers of cull cows are still appearing in southern saleyards and dairy cow numbers are predicted to drop nationally by 3% this year.
Cuts of silage are now evident  everywhere in the North, and with signs of seed head emergence southern managers are shutting up surplus grass, helped in many instances by a lower stocking rate.
Dairy farmers have adjusted rapidly to the new financial climate and some nationally have been achieving even better production after refocusing on improved pasture management, although others have chosen to cull hard, lower costs and take the production drop on the chin.
Jersey breeders believe their animals are better able to cope with the present financial climate promoting their stocks ability to be superior converters of feed to profit, and producing more ms per ha than heavier breeds.
The national spring milk peak arrived for Fonterra on 19 October and was 4% lower than last year, but they do report the capital investment in new plant has enabled them to process more milk into higher paying products this year.
Analysts suggest the seasons drop will be 6% this year and with the big cow cull and an impending El Nino there is little prospect an improvement later in the year will make any difference.
The milk market is still seeking direction with Oceania prices stalled and milk futures trades suggesting a small fall maybe likely at this week's GlobalDairyTrade auction.
And that indeed did play out, with another fall at auction last night this time by over 7%,  led by lower whole milk prices of US $2453/tonne, still well short of that $3000/tonne needed for Fonterra's $4.60 payout.
While NZ farmers have responded to the market call to lower production the global market has failed to follow, and buyers are sourcing their product cheaply from elsewhere, mainly Europe, but bank analysts still believe as NZ is the largest exporter of whole milk powder the adjustment will come.
Voting is underway for Fonterra governance amid a testy discussion about board numbers lead by two past directors who believe a reduced size would focus the decisions makers firmly on the original co-operative principles.
Nationally there has been strong interest by dairy farmers using Wagyu genetics over their Friesian Jersey cross cows, which is estimated to lift the bobby calf value from $20 to $150 ahead and produce an animal sought after in the Japanese beef market.
After early sales showed weaner dairy bull buyers were paying a premium over last year for replacements the market seems to have cooled following the easing prime schedules downward at rates similar to last year.