The Weekly Dairy Report: A small milk auction lift but most see little hope for a price hike this season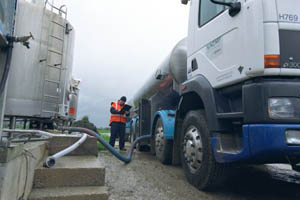 Some small rains have freshened dryland pastures and crops in the eastern South Island, but the amounts are not enough to significantly change dry soil moisture levels, and many Canterbury rivers are under irrigation restrictions.
These restrictions reinforce the need for extensive storage systems to harvest large surpluses of excess water flowing out to sea that could be used when the river levels fall below sustainable levels.
Management plans are now being activated to cope with the dry but these are just another burden in a financially troubled year, and farmer optimism in dairy remains low.
In the North soil moisture levels are unchanged with many areas receiving good rains, although some small spots in the Waiarapa missed this precipitation and pasture growth has slowed.
The El Nino weather pattern this time round has been characterised by lower temperatures than normal especially in southern regions, where plentiful rain has not produced abundant pasture because of the cold conditions.
A small 3.6% lift in the dairytrade auction prices was very welcome, but the slowness of the turnaround suggests dairy farmers will need to survive under these low levels for a while yet, and bank analysts seem to believe it is nearly too late to see any upward movement on the $4.60 forecast this year.
Milk production is declining with the increase in seed head in pastures, and as the artificial breeding season comes to an end, bulls are now being introduced to cover lates and those missed with the straw.
The big issue of the week has been the booby calf welfare incident that has caused outrage from farmers and industry participants alike for those few that have damaged the reputation of the sector, and the tardiness of MPI to enforce the regulations is also disappointing.
It appears that SAFE has another agenda in this campaign in opposing the early removal of calves from their mothers, and coupled with a negative advert in British papers seems determined to try economic sabotage of NZ's dairy industry, to enforce it's vegan ideals.
Sheep milking was given a boost with the discovery of frozen embryos from an earlier importation of East Friesan sheep, that existing operators enthusiastically used to boost their flocks in response to under utilised demand for their specialty product.