Rapidly changing customer preferences makes it tough for cooperatives to deliver their supplier-shareholders' expectations. Allan Barber reviews how Fonterra, SFF and Alliance deal with the challenge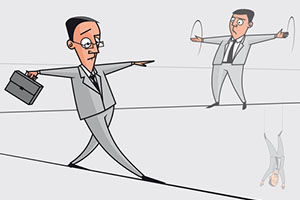 By Allan Barber*
Cooperatives, particularly those owned by their suppliers as distinct from their customers, face some peculiar challenges in competing at both ends of the value chain.
The recent experiences of three of New Zealand's largest agricultural companies, all of them cooperatives, provide plenty of evidence that illustrates just how hard it can be.
Since its formation in 2001, Fonterra's main objective has been to satisfy its members' expectations of a sufficiently high milk price payout to cover costs and generate a return on farmers' investment. As has been the case for two seasons, this isn't always possible, and it is almost worse to have a monster payout followed by unanticipated underpayments, than to post consistently acceptable results. However in commodity markets volatility not consistency is the norm. Consequently the objective of building added value business has of necessity taken second place to the milk payout.
Fonterra's success in generating added value has lagged behind its commitment to build enough drying capacity to be able to accept all the milk produced by its members; illustrated by an annual dividend of 10% of the milk payout at best. Even so market share, estimated at 95% when Fonterra was formed, has fallen to about 85% today, although increased national production has compensated for share loss until this season when drought, global production and lower prices are forecast to cause a fall of up to 7%.
Silver Fern Farms has also suffered market share loss since it acquired Richmond more than 10 years ago. Its problems have been largely a combination of plants in need of substantial maintenance, too much capacity in the face of declining sheep numbers and a number of supplier defections. These factors have led to fluctuations between chasing market share at a heavy cost of procurement and inventory and attempting to buy only what can readily be sold. The first tactic rewards suppliers disproportionately; the second denies members slaughter capacity when they most need it.
SFF's value-added programme, comprising chilled cuts, food service and retail ready packs, made up 19% of revenue in its latest financial year. With the assistance of its new joint venture partner Shanghai Maling the company is determined to increase this percentage for the benefit of its farmer owners and suppliers, although no doubt its partner will want its 50% share of the profits.
Alliance Group, the other big South Island meat cooperative, has made a commitment to behave like a true cooperative which means accepting members' livestock even when there is no ready market for the product. Alliance also has the objective of developing new products and markets and to reward those cooperative members who are able to supply livestock that meets contracted timing and specifications.
All three cooperatives emphasise their intention to increase the proportion of value added production in food service and retail sectors, ultimately to the benefit of supplier returns. But their cooperative principles actually militate against developing value add when capital requirements dictate priority being dedicated to processing members' raw material. Finding the right balance is a constant challenge.
The original objectives of forming a dairy cooperative were to enable a group of farmers to control the sale and distribution of their output, especially for export, while meat cooperatives were formed as a counter to the British dominance of the value chain from works to market. These objectives essentially remain the same today, but the complexities of the distribution chain to the eventual consumer have made them difficult to achieve.
In spite of its relative success and its status as New Zealand's largest company and exporter, Fonterra has struggled to get out of the commodity trap. When international demand is strong, as it was two seasons ago, commanding high prices is easy. But only consumer led public companies like Nestle and Danone can post consistently profitable returns, because their reason for existence is to reward their shareholders rather than their suppliers.
Fonterra has tried hard to develop its ingredients and added value business, but it will continue to be constrained by its capital structure until it can persuade its members to allow the separation of this aspect of the business from raw material processing and the introduction of outside capital.
Ironically SFF which has seriously underperformed its members' expectations found itself in a position where it found it had no option but to seek an outside investor and gained 82.2% shareholder approval. When comparing Fonterra's grumpy shareholders many of whom are dissatisfied with both the low payout and board communication, SFF is in an enviable position. The jury is out on the impact of the partnership with Shanghai Maling until OIO approval is obtained and then how much meat prices and dividends improve. But freedom from term debt will add $30 million to the bottom line which is a good start.
In contrast Alliance does not seek outside capital and will proudly remain a true cooperative. Since its problems after the Waitaki acquisition 25 years ago, Alliance has operated carefully and conservatively, preserving its balance sheet and returning in most years both a profit and payments to shareholders. The company has now entered uncharted waters, as it looks to extend its value added production by investing $125 million over three years, pay higher prices for livestock and increase supplier shareholdings. Time will tell how successful this strategy will be in a 100% cooperative structure, now operating beside a major livestock procurement competitor with an even stronger balance sheet and a wealthy partner.
The business models of the three cooperatives demonstrate two key facts – the cooperative structure continues to be relevant to its supplier base, but changing market conditions impose additional demands on companies whose first objective is to reward suppliers for their raw material. Regular review of governance and strategy is essential.
---
To subscribe to our weekly Rural email, enter your email address here.
---
Farms For Sale: the most up-to-date and comprehensive listing of working farms in New Zealand, here »
---
Here are some links for updated prices for
- lamb
- beef
- deer
- wool
---
Allan Barber is a commentator on agribusiness, especially the meat industry, and lives in the Matakana Wine Country. He is chairman of the Warkworth A&P Show Committee. You can contact him by email at allan@barberstrategic.co.nz or read his blog here ». This article first appeared in Farmers Weekly and is here with permission.