John Brosnan explains why intensifying workplace laws means there are no longer any 'family farms' and they can't be an extension of a backyard playground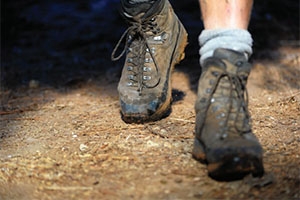 It's a new year on farm.
You have negotiated the Christmas and the New Year breaks with the team, so now is a good time to take a breath and consider – what next?
Well first out the gate will be the new WorkSafe legislation which comes into force 1st April this year. Are you prepared for this? Have you prepared an operational plan and put in place a robust health and safety policy? Do you and all your employees have a means to adhere to it?
If you require assistance with what is expected, check out the www.worksafe.govt.nz website, click on the agricultural tab, there is plenty of valuable information there.
The key items on farm include:
Do you have robust orientation and training procedures in place, for both the farm and for the use and operation of all the farm equipment and machinery? Are you and your team required to wear safety apparel or safety helmets? Does health and safety feature regularly in your work place meetings?
Do you have in place and adhere to a zero tolerance drug and alcohol policy?
Do you have registers set up to show that you have everything in place?
Though you may not personally agree with all the changes in the worksafe legislation and wish to hark back to the days when kids climbed trees and rode on trays and trailers – the reality is that this will become the law now and as an employer you are going to be held accountable to the new legislation. By ensuring that you are compliant, you'll avoid any unnecessary expenditure or wasting your precious surplus cash on fines.
Second on the list are the effects of the Employment Compliance Bill when it comes into play.
It is crucial that you have in place the right employment agreements with your staff and you maintain your records accurately. This includes the necessity of staff to complete their timesheets, if this is not in place, then you'll need to ensure that it is.
Again I can hear the disgruntled sounds from those who "have never done this" but this won't be seen as a means of defense, should an issue be raised and you are investigated. So the best choice is to ensure you are compliant.
With the changes in legislation fast approaching, now is a good time to have these two important aspects sorted on farm.
---
John Brosnan is a business development adviser at CooperAitken Ltd, accountants in Morrinsville and Matamata. He is running seminars on these issues. You can contact him here