The Sheep Deer and Cattle Report: Excellent rains for the dry areas changes feed prospects but sheep market still gloomy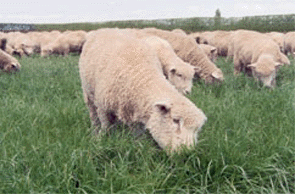 LAMB
Lamb schedules continue to ease in spite of the currency, and Silver Fern Farm predicts more downside after the UK Easter chilled market has been filled.
With the feed situation dramatically improving in the dry areas of New Zealand some managers may try to improve returns by putting on more weight but with processors predicting further drops this may prove counter productive.
Demand for frozen product is weak globally, with the low revenue from oil affecting demand in the Middle East, the Chinese economy in decline, and returns from co-products poor, making for a bleak outlook.
Grumpy farmers are again being heard expressing their dispair at the sheep industry's demise, but some should remind themselves of their passive stance last year when the MIE group was active for reform.
The mutton kill is 35% ahead of last year and unfortunately is facing a Chinese market full of stock, and prices have eased back to levels not seen since 2010.
Saleyard prices remain weak for prime lambs, but the recent rains have given store lambs a boost as lack of numbers lifted prices by $10/head.
Local trade prices remain steady but with rains in the south numbers will dwindle and with the kill well ahead the future supply may be tested.
Store ewe fairs are in full swing in the North Island and good sound breeding ewes can be purchased for well under a $100 average reflecting the pessimistic view many hold for the sector.
Once again two tooth prices are at a level unlikely to encourage investment by traders and numbers at sales have fallen to very low levels.
WOOL
More currency driven lifts for wool were seen in last weeks North Island sale and indicators for crossbred and lambs fibre rose between 10-18cents from the previous event.
Prices are now 20% better for adult fleece and 133c/kg for lambs wool compared to the same auction sale last year, and wool is the only bright light in the sheep sector.
Main shearing is now in full swing and one southern wool buyer has reported he has paid record prices for crossbred fleece now described as the new "white gold".
BEEF
Prime beef schedules lifted slightly this week but manufacturing and bull prices continued to ease, although in the US imported prices seem to have bottomed.
New Zealand production is expected to ease in the coming weeks and coupled with a much lower Australian kill and a weakening currency, should keep supply pressure on autumn prices.
The recent rains have kept numbers of cattle lower at the saleyards, kept the traditional January price falls in check, and boosted hopes for a strong weaner beef market.
Northern local trade schedules have lifted this week for prime cattle reflecting a lack of supply of quality cattle at saleyards and this weeks prime sale in Canterbury also
DEER
Stable venison prices this week that have been boosted by the currency and reports that good sales were made for Christmas chilled product has ensured the frozen negotiations will be made from a position of strength.
Sire stags sales have gone well with animals producing superior velvet genetics leading the prices, but meat genetics were also in demand on the back of a positive venison schedule.