The Sheep, Deer and Cattle Report: Beef and deer weaners are in strong demand while sheep meat producers will be hopeful Shanghai Mayling deal will achieve OIO approval and reignite the market.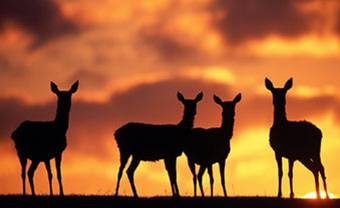 DEER
Stable schedules again this week as exporter report low supply from farmers in February that could see the season's production back by 6-8%.
The buyers have responded to this by forward purchasing a large percentage of the crop and this should ensure future stable pricing with only the currency to interfere.
Weaner sales are starting at levels well ahead of last year as the breeders finally achieve sustainable profits from this enterprise with good young stags selling in the south for $4.50/kg lwt and smaller ones for $3.80/kg lwt.
Pre mating well bred hinds were traded for $450/hd with a $50 premium more for strong velvet genetics, and one agent believes IC hinds may reach $600/hd into the winter.
LAMB
Another week of subdued schedules, but some exporters report that demand and prices are lifting with promising signs for early UK's Easter sales.
The market is becoming aware that NZ's production this year could quickly slow in May/June and some increase in interest is expected soon, on the back of this.
Late February processing statistics show the mutton kill is nearly 16% ahead of last year and the lamb kill 1.5% ahead reinforcing the idea that soon stock will run out and some chains have closed in response to this.
The dry autumn has affected many eastern areas of NZ and combined with poor pricing has encouraged early processing, although average per head weight (17.95kg 20-Feb) are still similar to last year despite the challenging climate.
Farm returns for lamb are 14% below and mutton 40% behind (in the south) the five year average, reports one processor which illustrates the problems with the sheep sector.
Prime and store lamb eased at southern saleyards last week, and it now takes a huge lamb to make a $100 at these venues.
Most ewes appear to be in good condition as they go to the ram, as years of vigorous culling has lowered the stocking rate and improved the quality of the breeding flock.
Next month is the deadline for OIO approval for the Shanghai Mayling deal, and if it goes ahead the new company could be operational by May and ready to start on achieving all the advantages the proposers sold to NZ shareholders, in what today is a much weaker market for sheep meats than a year ago.
WOOL
The double island sale saw prices lift for finer crossbred  and ease for coarser wool indicators, but coarser lambs wool is now fallen back to levels of last year, as supply has surpassed demand.
Meat exporters report they are now receiving more shorn lambs and wool returns have dropped for this shorter fibre.
Landcare Research has announced it hopes to release a new rabbit control virus in the autumn of next year after Australian trials showed it could achieve a 25-30% kill to ever growing numbers.
Scientists say it will not be as effective as the earlier strain  but will take out much of the population now immune to the original release, and in association with traditional methods of control will help keep rabbit numbers in check.
BEEF
The cow kill period is about to start, and with this increased supply US importers have brought prices down and with it cow schedules eased back.
Big numbers are again being sold through the saleyards and this week at Temuka values dropped significantly for all weight ranges.
Prime schedules are steady but prime cuts have lifted slightly after a period of increased interest from China and Korea, and saleyard prime steer prices are falling but are still 30c/kg lwt ahead of similar sales a year ago.
Canterbury weaner beef sales start this week as breeders will be keen to unload after the dry conditions have reduced feed supplies in the hill country, although recent rains should be ideal to rebuild feed covers before winter.
North Island weaner beef sales continue their spectacular run with the Te Kuiti sale similar to early prices and sure to please breeders who sold.
New entrants buying beef weaner calves may find they will need good cashflow as in many North Island sales animals sold for $900-$1000/head and some will need nearly two years before they can sell them prime.
Processors do report however they believe beef has sound medium term prospects, and point to Australia predicting 15% less animals for sale next year due to years of drought in the northern states, helpful for NZ producers.