The Weekly Dairy Report: The Milk auction moves upward again but most agree it will be a long slow haul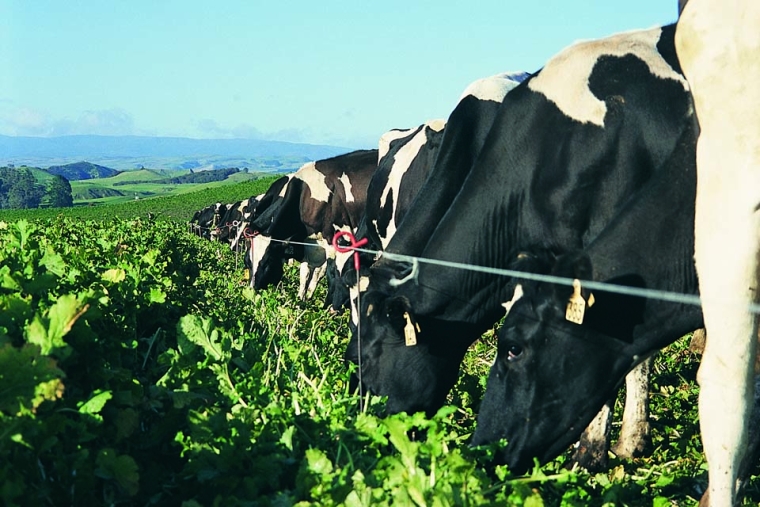 After more rain last week the weather has now turned into a more winter mode and snow and frosts slowing pasture growth significantly.
Long term winter forecasts suggest a period of increased rainfall but temperatures still above the norm for this time of year
Even with the recent moisture, ground conditions are still good for pasture and crop utilization, as the rain has been quickly absorbed into the dry sub soils.
The dry off is now nearly complete, and with gypsy day this week the new season is the main focus, as managers look to regain BCS onto cows and ensure pasture covers are at the optimum by the spring calving.
The annual change around with men and dairy stock was completed with little fuss, as the numbers moving was lower than previous years, and reflects the current difficult financial status of the sector.
Fonterra announced a slow start to milk pricing at $4.25 for the 2016/17 predicted payout, and dairy farmers worried this is a $1/kg below breakeven.
They have promised a better advanced payment in September that is 15c/kg better than last year, but at these rates cashflows will be under extreme pressure for most of 2017.
Westland have lead with $4.55-$4.95/kg ms and an advance that at $3.80 is well ahead of it's big rival and proof that big is not always better in milk processing.
The milk futures contracts have started slowly with conservative offers but a positive milk auction this week that rose by 3.4% (SMP up 12.1%) was another sign that the long slow rise has started.
The Primary Industries Minister is looking at legislation to unlock some of the controls imposed on Fonterra as a result of it's near monopolistic position when it was created, as now increased milk processing competition has eased the need for such entitlements.