The Sheep Deer and Cattle Report: Winter stock prices heat up as Alliance trims it's costs and debt in readiness for the future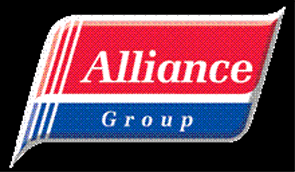 LAMB
More price lifts again this week as processors look to secure product in a short supply market and North island local trade prices followed as a result.
Winter finishers will be relieved their margins are returning, and with demand building in the important Chinese market, and shortages appearing in the Middle East, prospects have improved significantly.
Early scans in the North Island show lifts in the numbers of dries, and this is certain to get worse once those areas most affected by the facial eczema outbreak are viewed.
Some sales of scanned ewes are now being seen at northern sale yards with mobs with very good percentages selling from $120-$140/hd and older and lighter animals making around a $100.
Southern flocks are now well entrenched into their winter rotations as wet conditions and lower temperatures limit grass growth, but further north good utilisation has enabled stock to be easily maintained.
NZ First has announced that meat works in Mid Canterbury and Gore will close, but Silver Fern Farms denies any immediate decision has been made, although with falling sheep numbers many plants will surely be at risk.
WOOL
The single South Island wool auction last week saw prices ease and 20% was passed in a flat market, but exporters report the southern sales are still ahead of the north.
NZ Merino has signed a 5 year, $45 million contract with an Italian fabric manufacturer, for 2500t of 15.8-19.2 micron wool, that will need support from most of NZ producers to fill it.
Prices are being calculated as 95% of the last five years results, but some high country farmers believe it will need to be very strong to compete with an increasing land use change in this area, to crossbred sheep.
BEEF
 
More lifts in beef schedules this week as processors look to compete for a dwindling supply, and some analysts suggest spring prices could surpass last year's record levels.
North Island local trade beef prices are similar to last year but South Island values 10c/kg CWT ahead and if prices follow a similar trend $6/kg will be needed to buy quality animals.
The last of the cull dairy cows arrived at the saleyards as the last few have now dried off, Gypsy day has passed, and the sector now focuses how to survive another difficult season.
In the south farmers are extolling the virtues of fodder beet as a feed option, as winter and spring growth rates from this feed have allowed animals to be finished much sooner and catch the higher schedules.
Alliance has responded to banking pressure by cutting it's costs by $34million and reducing debt by over $200 million, as it positions itself to compete with the new proposed Chinese partnership of its rival Silver Fern Farms.
DEER
Venison schedules moved again this week (now a $1.40/kg cwt ahead of last year) as processors look to secure as much product as they can for the strong demand out of the chilled market.
Some farmers may argue that this upturn is just supply driven, but with industry initiatives that look to improve performance and production on farm, and the growth of the chilled market off farm, the shortage of animals gives this sector another opportunity to manage their growth sustainably in the future.

Deer Industry NZ reports it will not be easy developing the Chinese market, with distribution issues and poor customer perception of venison, the biggest challenges facing exporters.