The Weekly Dairy Report: At last a significant price uplift at auction to boost farmers spirits as calving starts in earnest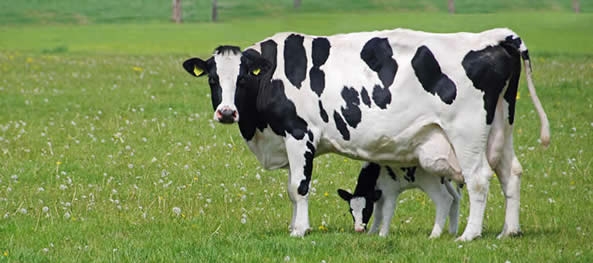 July finished with another month of above average temperatures,  with most areas with plenty of moisture (other than the east coast of both islands) and conditions looking good for the spring.
This weeks snow forecast will adjust the perspective of the mild winter, as at this time of year feed prospects can change very fast but those areas most at risk are not fully calving or dairy dominant.
Calving is now in full swing up north and getting close in the south, and new bobby calf rules are now enacted to ensure they are well fed and at least 4 days old before they are transported.
Other rules involve a maximum travel time for calves, the need for shelter and loading facilities, and the banning of killing calves by blunt force except in emergencies.
Fonterra reaffirmed it's $4.25/kg ms forecast for this new season but lifted the projected dividend payment to sit in the 0.50c - 0.60c/kg ms range.
Overnight the auction at last gave farmers early signs of an upturn with a 6.6% lift overall, and most importantly whole milk powders rising by nearly 10%.
These rates are a high for 2016 and WMP prices at US$2265/t  are the best since November last year, and reflect a market realising that production falls estimated by Fonterra of 3% for 2016/17, could create future market shortages.
It is still a long way to WMP prices of  US$3000/tonne needed to return profitability to the sector but this weeks Dairy NZ announcement that farmers have reduced their costs significantly and the breakeven payout figure has now dropped to $5.05 will illustrate that the target is not now so far away.
Production is getting weaker both in NZ and in Europe, as low milk prices and farm losses drive farmers to trim costs and survive only at the most basic economic level.
The saleyards are still selling lighter or lower indexed replacement heifers and any poorer producing cow,s as managers look for all areas to only feed the most efficent animals, and quickly sell culls to release funds for precious cash flow.
The funding requirements from at risk clients are now taking longer to achieve, as they must now be signed off from across the Tasman, as the Australian banks get hands on with those under serious financial pressure.
Analysts report only the big corporates have been using the NZX milk futures, as few farmers have enough security to honour the requirements of the deal.
Mataura Valley Milk announces the building of a $200 million nutritional powder plant near Gore, owned 20% by Southland farmers, 71% by a large Chinese Investment group and the balance by a NZ canning company.
Westland Milk Products reports a new CEO, Toni Brendish, will start in September, and her extensive experience with dairy giant Danone will be invaluable in this companies future growth.